Do You Need To Update Your Website Design?
When you're running an online business the last thing you often think about is to update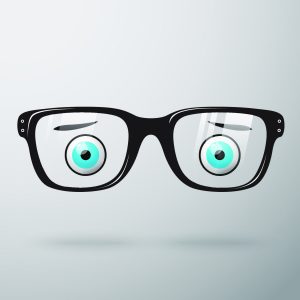 your website design. Any serious business owner knows that they need a website or blog to help market their business. Your target audience will expect you to have a website with your own domain name (URL). It establishes your business with a professional online presence and offers a central hub for all of your online and offline marketing efforts.
However, if you've not taken the time to update your website design recently or posted fresh content to it, your target audience will start to think that you've forgotten about them. After all, how would you think if you walked into a store in your high street and it has out-of-date stock and looked untidy, organised and uncared for by the store owner?
Here are some quick and simple web design updates to give your online presence a boost and improve your chances of succeeding in a competitive niche.
10 Simple Ways To Update Your Website Design 
1. Make It Mobile Friendly
If your website is more than a few years old, chances are it might not be mobile-friendly. With the boom in smartphones and tablet computers, this should be your first enhancement. A mobile friendly design means that your website will automatically adapt its design so that it can be easily viewed on smartphone or tablet. If your website isn't mobile friendly, when your audience visit your website via their smartphone or tablet, they'll have difficulty reading your content, navigating around your website and will most likely leave and not come back.  Click here to see if your website is 'mobile friendly'. If it's not, don't panic. This free plugin for WordPress websites will help you get the job done.
2. Start A Blog 
A blog is a great way to present fresh niche-related content on a regular basis. Statistics show that businesses that have a blog get 55% more web traffic and 70% more leads than those that don't. Blogs play a key role in educating your audience so that they become future customers. If you don't have time to write the content yourself, it's easy to get pre-written quality content that you can edit , upload directly to your website and put your name as the author.
FREE REPORT: How To Write Epic Blog Posts

3. Check Your Navigation 
How easy is it for your audience to move around your website and get the information that they are looking for?  No information should take more more than 3 clicks to get access to. Complex navigation can be confusing and will turn off your audience. Keep your navigation bar in the same place throughout your website. Also make sure that you have a 'search this website' function to help your website visitors find what they want.
4. Add A Video To Your Home Page
Putting a video on your website will grab the attention of your audience. Making videos is much easier than you think. You can film it on your smartphone, upload it to a video hosting website like YouTube or Vimeo and then embed into your home page. It doesn't have to a 'Hollywood Production'. For example, "Hi, it's [your name] from [your company name]. Than you for checking out this video where I'm going to talk about [the solution/insight to the problem that you'll solve]". Try to keep it to with 2 to 3 minutes. If it's going to take longer, consider doing them as a series of videos.
5. Add Social Share Buttons
Social media has become a powerful marketing tool. Even if you're not on social media, your audience are. Your audience like to share good things on social media, so make it easy for them to share your blog posts, articles, videos and website content by having social share buttons on every page. There are lots of different WordPress plugins that can be do this but the main thing is that your social share buttons can be clearly seen and easy to use.
6. Offer Something Of Value For Free
When somebody visits your website, you want them to come back again and again. But rather than hoping and waiting for them to come back to your website to see what's new, you can take your take your messages directly to them via email. And the way to get somebody's email address is to offer them something of value for free in return for their email address. This could be a handy checklist, an ebook or a video series. Install an email lead capture box on your homepage. Once you have someones email address, you can contact them via email whenever you want.
7. Speed Up Your Page Loading Time
Your audience will give your website about 7 seconds to load. If it's too slow, they'll be gone to one of your competitors. Make sure your website is hosted on server that guarantees fast load times. The faster computers get, the less patience people have. Click here to test your website load speed.
8. Provide Contact Information
You must make it really easy for your audience to get in contact with you, especially if you're selling products and services on your website. Always have a 'Contact' button on your home page. If people can't get hold of you, they will become suspicious and think that something is wrong. They'll look for another online business that is transparent, trustworthy and legitimate. It goes without saying that when someone does contact you, you should aim to reply promptly, ideally within 24 hours.
9. Make The Benefit Your Your Product Or Service Crystal Clear
Look at your website from the perspective of your audience. When they land on your home page, is it crystal clear what you are offering and how it can benefit your audience. Why have they visited your website in the first place? What problem are you able to solve for them? How can you make their life easier or more fulfilled? What questions are they likely to have? They don't really want to know about you and how long your business has been trading. That info can come later.
10. Make It East To Read
Without good content your website has no value to your audience. Writing for an online audience isn't the same as writing for print publications. When people read online they don't want big paragraphs. They want short sections that are easy to scan. Use bullet points, numbers, subheadings and images to break up your content into bite-sized pieces.
All The Tools You Need To Update Your Website Design
The actual design of your website has a significant role to play in the overall the results of your online business. How well does your website convey your brand? Does it project the professional and legitimate business you want it to project? You are probably busy enough already with your online business so it makes sense to have an easy to use platform that lets you quickly create beautiful websites and easily update your website design.
The Digital Business Lounge has all the internet marketing tools you need for creating a website quickly and easily, tracking and optimizing your campaigns, creating lead capture pages and having unlimited domain names and emails. It has a full customer service team, step-by-step video training tutorials on how to build a website and it will keep you updated with your own personal notification centre.