What Is Your Website Bounce Rate And Why Does It Matter?
Do you really need to worry about your website bounce rate? You've built a great site, added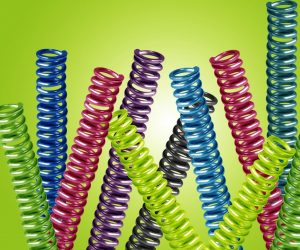 great content, done all the necessary search engine optimization and now you are getting organic search traffic coming at a steady pace. You can now sit back and pat yourself on the back because your work is done, right?
Wrong!
There is still work to be done. And one of the most important jobs is to go to Google Analytics and check your website's traffic behavior and your website bounce rate.
What Is A Website Bounce Rate?
Your website bounce rate is a metric that is used to gauge how long visitors stay on your website once they land there. This metric can tell you a lot about what is wrong and right with the site. Also, it's a fact that your bounce rate on Google Analytics is a ranking signal in the Google search algorithm.
Usually, if visitors leave your website soon after they arrive it's a sign that something is wrong with the site, or they're not getting their needs met. This is how Google sees it.
Exceptions To This Rule
What if a visitor that comes to your website and finds exactly what they were searching for? Why should they stay even a second longer, or browse your site further? If the landing page has some type of exit link that takes them away from the website quickly, such as, as an email marketing opt-in, or affiliate links that are converting in optimal numbers, or their question was answered quickly and accurately, then it's likely that your website's goals are being reached.
Though, the search engines, such as, Google, won't see this as a good thing. So, as the online business owner, you don't really worry that much about your website bounce rate. But, if that is not the case, and you expect visitors to stick around, or your offers are not converting then you'll need to find out what's wrong with those landing pages that have such low bounce rates.
6 Tips To Lower Your Website Bounce Rate
1. Content Quality Versus Quantity
While some website owners focus on having a lot of pages and constantly updating, they fail in providing high quality content. This can result in a high bounce rate, especially when the site is focused on information content.
This doesn't mean that you should post once every three weeks. It means that you should post high quality content on a regular basis.  The content needs to engage visitors to stay on the website to maintain a low bounce rate. If you struggle to continually provide high quality content you can outsource your requirements.
Also, it's important that the content be properly formatted for the web. What works best is short paragraphs, bullets, appropriate paragraph headers and an overall easy to read layout, as opposed to, long blocks or text and long paragraphs.
FREE REPORT: How To Write Content For An Online Audience

2. Website Design
The layout and theme you use can also reduce your website bounce rate. Carefully consider your website design. Clean themes are usually best. They are classy, look good and they allow you to show off your most important content, without it being drowned out by a loud design or garish colours.
Here are some considerations:
How easy is it to find pages on your website?
Is the content buried and hard to locate?
Do you make it clear where users should click?
Will a quick scan of the page show users a clear picture of what they can expect to find?
3. Navigation
Navigation is another important element in determining your website bounce rate. If, for example, the person that landed on a page likes what they read and wants to browse your website more, there needs to be easily accessible navigation of the entire site.
Top menu bars and sidebar menus are ideal to display your most important pages to web traffic. Also, placing related content after a blog post or article will encourage users to stay on and read more.
4. Too Many Ads
If you have too many ads on your website pages it can be annoying for your readers and can be a major culprit in high bounce rates. Ads should complement the content. Not be an interruption that distracts the visitor from the reason that they came to your website in the first place. Your website visitors cannot be expected to navigate through a sea of ads to find the content they were promised when they came to the page.
5. Busy Sidebar
There's a thin line between an over populated and an under used sidebar. A sidebar has numerous possibilities, and when used correctly it can have major benefits for keeping visitors on the site and also for displaying your most important calls to action.
Just as with the main content section of the site, too many ads in the sidebar is not always effective. Consider displaying your most popular content in the sidebar. An email marketing opt-in can have a great home at the sidebar, and your social media follow links as well.
6. Internal Links
If you have a reasonable quantity of content on your website then interlinking with relevant keyword terms can reduce your website bounce rate. Each page on your website should have at least one or two links to another page with a relevant keyword anchor. This will engage readers to browse other pages on your website, and can help to lower the bounce rate. Coincidentally, interlinking also helps with on-site SEO as well.
Average Website Bounce Rate
There is no one-size-fits-all answer regarding what's an acceptable standard website bounce rate. It's important to consider the intent of the website to determine what percentage is acceptable. Typically, a lower bounce rate shows that you are doing something right. But, unless your website is making good money or visitors are doing what you want them to do on a regular basis, if your website bounce rate is higher than 60% it means that there are issues on your site that need to be addressed.