5 Key Elements For Your Online Home Business
Obviously, if you're running an online home business you need a website. But the online business world is competitive and your work from home online business is not only competing against your direct competitors but also your indirect competitors. Your direct competitors are other online businesses selling similar products or services to you. Your indirect competitors are other places that your customers will spend money.
You may have the best website in the world but just having a good website is not enough. Many online businesses have failed because they think 'if you build it, they will come'. They rely on their website to do everything for them. But it won't. Here are 5 key elements that every online home business needs, in addition to a website.
5 Key Elements For Your Online Home Business
1. Quality Products
You can buy almost anything online and if you can't actually buy it online, the internet will tell you where you can buy it. But if your online home business is trying to sell everything to everybody, you'll probably end up selling nothing to anybody. When you start a home business online, you have to provide quality products or services to a defined target market. This means that you will be seen as a specialist in your chosen niche and that will draw customers to you. You don't have to produce your own products as there are many ready-made products and services available that you can sell as an affiliate.
2. Traffic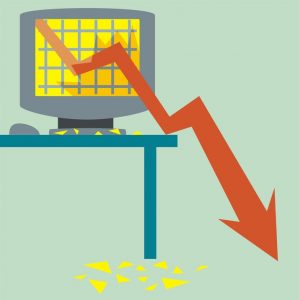 Website traffic is the life-blood of every online business. It doesn't matter if you are Amazon or setting up a new online home based business, if you don't have any people visiting your website (in other words, website traffic) you won't have a business. You can pay for website traffic and you can use various methods to generate free website traffic. Never rely on just one method of generating traffic to your website. If for any reason it suddenly stops working, you'll have no back up. It's always a good idea to use a number of different paid and free website traffic strategies.
3. List Of Customers And Prospects
OK, so now you've got traffic coming to your website. But now what happens is that your visitors have a look around your website and then leave, probably never to return. The key is to be able to stay in contact with them so that when they are ready to buy, they are ready to buy from you. To do this, you need to get their contact details, usually just an email address. You will need to offer them something for free in return for their email address, but once you have it, you can remain in contact with them via email.
4. Sales Funnel
A sales funnel is a set of clearly defined steps, usually sent by email, with various product up-sells and down-sells that your customer will go through from the time that they sign-up to your list to the time that they become a regular customer. A prospect will, on average, need to see or hear your marketing messages at least 7 times before they take action and buy from you.
5. Provide Value
If your sales funnel is just one hard sell, you're going to put people off. The key element that will make your online home business successful is providing value to your prospects and customers. Providing high quality information that is valuable shows that you are a source of useful information. When you are seen as somebody who can provide help and guidance it will build trust, loyalty and credibility with the people on your list. And that will directly translate to increased customer retention and more sales.
Proven Steps For Running A Profitable Online Home Business
The online business world provides a great opportunity for people from all walks of life to enjoy the benefits of running their own business. But very few have been able to successfully start their own work from home online business without some element of help or guidance. You can learn a lot from individuals who have gone before you and can show you the quickest path to success. Join internet pro Stuart Ross for a Free Crash Course on how to profit online and grow your income with an online home business you are passionate about.