5 SEO Link Building Tips
Search engine optimization (SEO) plays a huge role in how well your website will rank in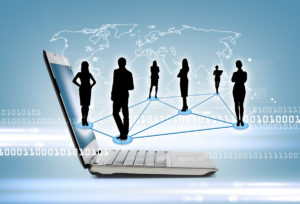 the search engines and one of the key elements of SEO is website link building.
So what is link building? Link building is the process of getting links from other websites to your own. Search engines use links to crawl the web to find new web pages and to help determine how well a page should rank in their results.
Use these 5 SEO link building tips to help get your website to the top of the rankings.
5 Ways To Enhance Your Website Link Building Skills
1. Avoid Over-Using The Same Anchor Text 
Anchor text are the highlighted words that when clicked, will link to open a specific webpage. When working on your website link building, avoid using use the same anchor text over and over again on your webpages. The search engines consider this to be very suspicious particularly if your website is not getting very many links and then, out of the blue, you get a hundred or so links with the same exact anchor text.
2. Vary Your Link Sources And Targets
To help your SEO link building, vary the words that you use as anchor text. You also need get as many different types of incoming links from as many different places as you can. It is very unnatural for a legitimate website to have a large proportion of its links all coming from the same place.
Additionally, to enhance your website linking building strategy, don't just send all your external links to your homepage. Link to the other pages of your website and its inner content. When you get quality links to multiple pages of your website it helps to get your domain to ranked in search engine results pages (SERPS). When your domain has trust, all the pages on your site will tend to rank high in search results.
3. Check Where Your Links Come From 
Not all website link building is equal. Some people try and get links from every possible website they can. If it is a bad page the link will be completely useless at best, and at worst, it can cause search engine penalties when obtained in high numbers. Before you place a link on any page you can check if the website is indexed by typing the following in the Google search box: Info:SiteYouWantToLookup.com If you get a result it means the website has been indexed by the search engine. Then see how the page ranks and it ranks well that it's a sign that it's a good site and worthy to link from
4. Reciprocal Links From Other Websites
Reciprocal linking is where you link to another website and they link to you. Although Google typically ignores reciprocal links these days, reciprocal linking is still a useful website link building strategy when  done right. It is especially useful when it's used as an online business strategy to gain new website traffic. If you do exchange a link with another websites, try to link with sites that have more page rank or equal to yours. Exchanging links with a site that is less authority than yours won't do your website any good.
5. Quantity Over Quality
You really have two options when it comes to website link building. You can spend hours getting as many low quality links as you can or you can spend your time getting quality links. Quality links will get you better search engine rankings almost every time. To do this create good content and then submit it to social media sites. This will  give you the opportunity to attract a targeted audience and good quality links that the search engines will love.
Improve Your Website Link Building Skills
Creating link building strategies and an SEO friendly website can be challenging. Many online business owners take advantage of user-friendly SEO link building software that improves their on page SEO and their website link building. This  free presentation reveals how you can get real-time evaluation and recommendations on your website links, font decorations, keywords, content length, images and more. It's like having a search engine optimization expert right beside you suggesting ways to improve your web pages and teaching you SEO link building skills.