Is It Possible To Get Your Website To The Top of Google?
If you have an online business, the higher that you can get your website to the top of Google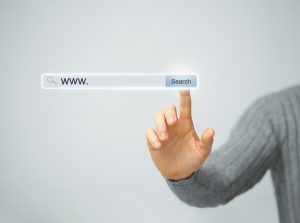 search results the more likely you are that people are going to click on the link to your website. Of course Google is not the only search engine but as they manage over 3.5 billion searches per day, it is the main search engine to get listed on.
The process of getting your website on the front page of Google, without paying Google any money to put you there, is called search engine optimization (SEO). These organic results are generated when somebody types something into Google that is relative to your business. Obviously you will want your business to appear on the front page of Google, preferably as near to the top as possible. So how do you get your website to the top of Google? Here are 6 simple tips.
6 Simple Tips To Help You Get Your Website To The Top Of Google
1 . Know Your Keywords
If somebody was using Google to find the products or services related to your online business, what words would they use? These are your keywords and they are the most important element to help you get your website to the top of Google. Obviously there is a lot competition for general one word keywords so you stand a far better chance of getting on the front page of Google if you use specific keyword phrases. There are several free keyword tools that can help select which keywords would be best for your online business such as Wordtracker, SEO Book Keyword Tool and Keyword Eye.
2. Keyword Placement And Density
Once you have your keywords, you have to put them in the right place, in the right context and not overuse them if you want to get your website to the top of Google. Your keywords should appear in the title of your page (called a H1 heading) and the subtitles on the page (H2 and H3 heading). Remember that the text on your website should be written so that it can be easily read by humans, not just the Google bots that index the internet, so just stuff your content with loads of keywords that don't make any sense. The amount of keywords that you have have on your website pages is called keyword density. This is calculated by dividing the total number of keywords, by the total number of words that appear on a website page. The accepted standard for a keyword density is between 2% and 5%.
3.  Regularly Update Your Content
Google uses special software robots, called spiders, to index the information on the internet. When somebody searches a keyword, Google will searches its index and provide results with the most relevant web pages listed first. Google wants to provide its users with the most up to date information possible and if your website content has not been updated for months, it may be considered no longer relevant. If you do not regularly update your website content you won't get a front page google listing.
4. What Links Go To And From Your Website?
Google views links from other websites to your website as an indication of the popularity and value of the content on your website. To get your website to the top of Google you must  focus on getting links from quantity websites to your website. One way to do this is to write articles for high pedigree websites and getting a link back to your website. Also set up links to go from your website to reputable websites and to another pages within your website using  a keyword as the anchor text. Anchor text are the highlighted words that when clicked, will link to open a specific webpage. Regularly check that you do not have any broken links.
5. Use Keyword Descriptions On Your Images
Although Google cannot 'read' images, it can read the descriptions that you give the images, pictures, photos and graphics on your website. An 'alt image tag' is the words that your website visitor reads when they move their cursor over an image on your website. Those words are also read Google and they are a great place to insert keywords. Also images improve the layout of your website pages, which makes it easier for your website visitor to read.
6. Publish Content That People Will Find Useful
Even if your website does get on Google front page listings, if the information on that search result does not make somebody to click on it, then you really have achieved nothing. The job of a search engine is to supply links to the answers or information that users are searching for when they use the search engine. Therefore, your website has to provide useful and relevant information for people to actually be able to read and understand. The meta deception is the line of text that appears below the title of your page when it is listed on Google. Although it does not help to get your website on the front page of Google,  it is the text that people will read to encourage them to click through to your website, so carefully chose what you write as these words that could make the difference between somebody clicking or not.
Get Your Website To The Top of Google Searches 
Google says it wants to reward quality websites who publish great content. But it can be challenging trying to improve your website's content so that it appears on the front page of Google. You have to consider your keywords, keyword density, content length, exact placement of your keywords, images, links and font decorations and more. If you want to know more on how to get your website to the top of Google, follow these 10 steps to help you automate the whole process.