10 Free Website Traffic Generators
When you create a website, you share your knowledge and experience. You develop great content for it. Ultimately, you want to sell your products and services from it. Traffic trickles in but you expected a lot more.

Where are all the people and why aren't they coming to your website? Don't be discouraged. You just entered a new stage of your business development. It's time to start using some website traffic generators.
Here are 10 website traffic generators that don't cost any money and can help direct targeted traffic straight to your website. Use them one at a time to test the results or combine them to meet your specific goals.
In order to get the best results, give it some time and be patient. Find what works best for you and most importantly for your customer, the results will follow.
10 Winning Website Traffic Generators
1. Don't Be Afraid Of SEO
SEO (Search Engine Optimization) is the process of raising your position on search engine results pages (SERPs) by using specific strategies, techniques, and tactics. The higher you're on the results page, the higher your ranking is and the more targeted leads you'll get.
It's not as scary as it sounds. In fact, as an online traffic generator, it's one of the easiest technology and marketing strategies to learn and implement. With a little knowledge about how to use keywords and a keyword research tool, you can get started right away. Start by placing the keywords in prominent places such as in your headlines, links, categories, descriptions, etc., in order to encourage your viewers to click, read more, and take action.
2. Keep Writing Fresh, New Content
Don't write a few blog posts or articles and stop. Your readers and the search engines are hungry for your information. Add new content on a regular basis to keep them both happy and returning to your website. Remember infographics, blog posts, articles, pictures, audios, and videos are types of content and also work as website traffic generators.
3. Create A Special Report
A free, special report about the most common problems your readers face will likely attract the right traffic. In exchange for signing up and giving you their email addresses, you give them the free report. Once they are on your email list, you can market to them via email providing more info and relative offers.
4.  Participate On Social Media Platforms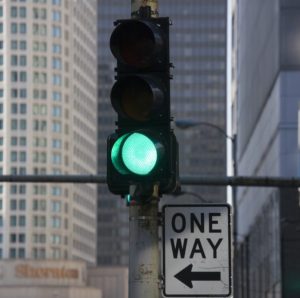 Social media platforms like Facebook, YouTube, Twitter, Pinterest and others can help you gain targeted traffic. Be active and involved. You need to pay your dues by liking and sharing posts as well as by leaving some words of encouragement on others' timelines. Following people on Twitter or liking their Facebook Pages will return to you tenfold.
Once you discover the social media sites that your readers favor, share post teasers, and other info on those sites to bring more targeted traffic to you. Each social media platform caters and appeals to a slightly different group of people. For you, this means that some social media sites will be a better fit for your business and its goals than other social media sites are. Make note of the social media platforms that bring you the most traffic and try out new social sites to help you stay ahead of your competition.
FREE Checklist: Get More Free Website Traffic
5. Create A Facebook Group
When you create a Facebook group related to your business, you essentially create a community where people with similar interests can interact with you and each other. We all talk about how busy our lives are but we often find time to "wind-down" or "start the day" with social media interaction. A Facebook group can be a great way to find new leads and connect with existing customers.
Facebook groups work as effective website traffic generators. As well as creating your own group, join several different groups on related to your niche and become active in them. Once you gain trust, make friends, and gain followers, you can promote your business appropriately in these groups
6. Create A Newsletter
Once your mailing list is set up, it's time to create a newsletter. You may think these are too time-consuming or you don't have the right skills. Don't worry. Your newsletter can be as simple as an update or the notification of a new product.  AWeber and MailChimp are popular email marketing platforms that help you stay connected with your prospects and loyal customers through autoresponders, newsletters, and other forms of email correspondence.
7. Get More Internal And External Website Links 
Links are important, both incoming and outgoing links. Make it a priority to link related posts on your website to each other. This is often referred to as "internal" linking. In addition, occasionally link to related content on expert sites. This is called "external" linking. Linking to expert or authority websites can help to elevate your authority standing. When a website refers to and links to your site, it's referred to as an "incoming" link.
8. Participate On Topic Related Websites  
Make time to interact on similar sites and in groups that discuss topics such as the ones covered on your website. Your visibility and consistently knowledgeable contributions can create curiosity about your website and encourage others to visit. Make sure you add a link to your website in your profile or the website area, when possible. As search engines index these other sites, you may find that your website moves up on search result pages and you get more traffic
9. Add Videos To Your Website
Include multiple types of content in each website post. Use your own videos when possible. You may also want to use YouTube or social media videos that have gone viral. Using multiple types of content encourages a greater range of search engine results and greater traffic.
10. Host A Webinar
Offer a webinar that shows or explains how to do something in a different way. You can offer valuable tools, tips, advice, and teachings through your webinar. You can also turn the webinar into a paid product for those who were unable to attend.
Want More Website Traffic Generators? (Free Course)
You want traffic. But you don't want any old traffic. You want your website traffic generators to bring you targeted traffic. Targeted traffic comes from your target market and arrives at your website due to marketing strategies and offers crafted specifically to grab their attention. These pre-qualified visitors can turn into leads, which can turn into buyers, then become repeat buyers, and ultimately turn into loyal customers. To find out how you can get more highly targeted traffic to your website, this Free Traffic Mini Course will help you to boost your website traffic to find your ideal customers and sales.