Why Does Affiliate Marketing For Beginners Go Wrong?
Affiliate marketing for beginners can be challenging. For many people it is often their first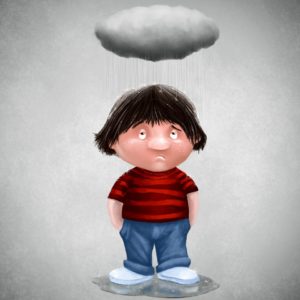 taste of doing business online and they get started because they think that they can make a lot of money very quickly. But when they are not millionaires within a few weeks of starting they then realise the affiliate marketing business model does require a bit more than pushing a few buttons on a computer.
So what is affiliate marketing? The job of an affiliate marketer is to promote other peoples' products and services. When you make a sale, the product owner pays you a commission. You don't have to buy any stock, produce any products, create any payment systems or organise product delivery. The product owner sorts all that out for you. So where does affiliate marketing for beginners go wrong?
7 Reasons Why Affiliate Marketing For Beginners Doesn't Work
1. You Don't Actually Get Started
This may sound obvious, but nothing is going to happen if you do nothing. Affiliate marketing for beginners is often that first step into the world of online business. This can often be a little overwhelming because you start to think of all the different things that you are going to need to do to become profitable. Take one step at a time and take action. You've come this far, don't give up now!
2. It's Not A Way To Get Rich Quick 
If you want to learn how to start affiliate marketing because you think it's a way to get rich quick on the internet, you're in the wrong place. You can't just put a new website online an expect to make money overnight. It takes time to build an audience and a customer base. If you accept that online affiliate marketing is a legitimate business model you'll realize that you have to put appropriate business strategies in place to succeed and these take time to implement.
3. Trying To Go It Alone
If you isolate yourself and try and go it alone you're going to struggle. There are many online forums, communities and networking events, some primarily about affiliate marketing for beginners where you can learn about what's new, what's working and what's not working.
4. Too Much Promotion 
When know how to become an affiliate for various products and services, the temptation is to go out there and sell, sell, sell! A successful affiliate will help his or her prospects by providing valuable and useful information before trying to sell them anything.
5. Selling Before Connecting
When prospective customers come to your website or sales page and sign up to receive more information from you, that's what they want. Information. They do not want to receive a continuous steam of sales messages from you. People just want info in the first place and your sales funnel is the careful process that that you guide them through so that they can make an informed decision to buy or not to buy.
6. Not Focused On Value
What makes your website the products and services that you are promoting better than something else that is similar?  What value can you give to your prospective customers so that they can start to trust you and value your opinion. Look after your customers by offering solutions to their problems. Help first and sell later.
7. Trying To Do Everything For Free
Affiliate marketing  allows you to easily and quickly start your own online business. However, remember that it is business and it will need investment. You will need to set aside a monthly budget for marketing, website hosting, software etc. If you think you know how to start affiliate marketing without spending any money, you'll soon realise that nothing in, means nothing out.
Affiliate Marketing For Beginners Blueprint
Affiliate marketing is how many people make their first online dollar. When you learn how to start affiliate marketing effectively it will provide you with a great deal of knowledge about the buying, selling, and marketing processes that occur on the internet. You don't have to worry about creating products, payment systems, organizing delivery or customer support. Your job is to send traffic to an offer and then you get paid a commission every time someone buys through your affiliate link. This Affiliate Marketing for Beginners Blueprint explains how to start affiliate marketing so that can you can build your own successful online business.