Social Media Marketing For Today's Entrepreneur
The importance of social media in today's competitive business environment is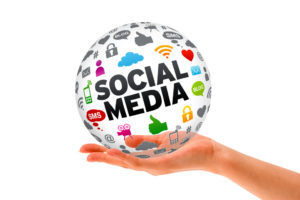 unquestionable. It has become a valuable tool for marketers. When it first hit the scene a few years ago, you mostly found people chatting and connecting with people about their interests or hobbies.
But business owners soon realized their target audience were getting more and more involved and now social media marketing has become an important business strategy.
Social media marketing can be a daunting task and it can also take up a lot of valuable time. You may even be wondering if you should even bother. Here's how to determine the importance of social media and why is is good, or perhaps not so good, for you and your business.
Why Is Social Media Important?
Ask yourself this question: do you have enough business to last you until you retire? Do you want your business to grow or possibly stall? It's a proven fact that it is easier and less expensive to keep and please existing customers than it is to find new ones. If you're not on social media, you're not only missing an opportunity to get new customers, but also the opportunity to connect with your current ones.
Social media marketing can open your business to a whole new audience. Word of mouth advertising is one of the best forms of marketing. Having a good social media presence can work like word-of-mouth referrals when your followers share your content with their followers. When you create a compelling social media post that people enjoy and want to share, you can potentially reach tens of thousands of people, for free!
Why Social Media Marketing?
Social media marketing provides one of the most cost effective and targeted advertising opportunities for your business. For example, Facebook advertising allows you to create ads that appear only to specific target market groups or segments of people based on the information contained within their profile or based on gender, location, or personal preferences.
Social media is also great place to get feedback from your customers or your potential customers. If you are using Twitter as a marketing tool, when somebody follows you, is a very strong indication that the follower is interested in your business and these prospects and are asking to hear more from you.
Building Relationships
Personal service in business is extremely important to people these days. You can build a life-long customer relationship simply by making people feel that they matter, they are important and that you want to fulfill their needs as best you can.
Many people claim that you're not just building a business, you're actually building relationships. This is a true statement and the best way to gain loyal customers. Taking your business entity to social media is an excellent way to build those relationships.
Using Social Media Marketing To Your Advantage
So why is social media important?  More and more people are looking for their favorite brands and products on social media and if they can find you there, chances are they will click through to your website to find out more information. It is estimated that one in four people worldwide use social media in some form or another. Even if you don't use it, don't forget that your customers probably do, and probably everyday. If you don't know where to start with your social media marketing, you can tap into the power of Facebook right now and start to transform your business.