What All Work from Home Business Opportunities Need To Succeed
There are many different types of work from home business opportunities. Whether you're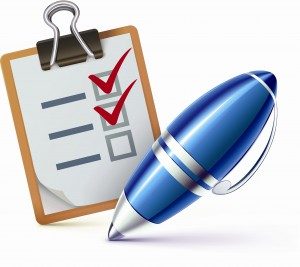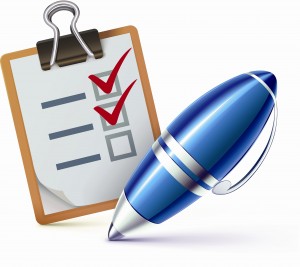 selling clothes or crafts, ebooks or freelance services, it goes without saying that every work at home business should be online. A website is your window to the world and helps you to reach prospective customers from all over the world, 24 hours a day, 7 days a week.
But the internet is a busy place and every online home-based business is competing for attention. And it's not only your direct competitors who will lure your customers away. Most prospects only have a limited amount of money to spend. Even though they want to buy your latest ebook, they may decide, for example, to buy something for their garden instead. So what fundamentals do work from home business opportunities need to put in place to be successful?
3 Fundamentals For All Work From Home Business Opportunities 
1. The Right Products Or Services
It may sound obvious but without the right products and services to suit your target audience, you're not going to be very successful. All too often people jump into work from home business opportunities without really knowing who they are selling to and if there is even a demand for their particular product or service.
The internet allows you to easily see what is selling (and what isn't) and the online entrepreneur can either create their own product or sell other people's products. The easiest way to start a work at home business is to sell other people's products. The product owner will have done all the research for you and developed a product suited to a particular target audience. Your job is to get that product or service in front of that audience and when they buy it from you, the product owner will pay you a commission.
2. Marketing And Advertising
You may have the best products in the world or be offering the best services but if you don't market and advertise your business, nobody will know that it exists. Internet marketing gives you the ability to put your business in front of many people in very cost effective way.
Some people shy away from investing in money in promoting their business. But those businesses are the ones that are not around for long. You don't have to spend eye-watering amounts of money to market your business online. The key element with all advertising and marketing is know exactly who you want to speak to, offer them something that they will want and then measuring your leads and conversions. This will enable to tweak your campaigns so that they are more successful.
3. Building A List Of Clients And Prospects 
The process of building a database of prospective clients, known as list building, is a key fundamental to being successful online. This list is usually just the the names and emails of people who have given you their permission to send them emails about your products and services.
You can gather email addresses from your website or from lead capture pages. Remember that when a prospect first comes across your business, it's unlikely that they will buy from you there and then. You can hope that they will return to your website one day to check out your products and services again, or you can take your products and services to them if you have their email address. You can start to build a relationship via email with the people on your list and as they come to know, like and trust you they will be more inclined to buy from you.
The Proven Steps For Work From Home Business Opportunities
If you treat your work at home business like a hobby, that's all it ever will be and it's doubtful that you'll make any serious money from it. But when you treat it like a genuine business, where you are prepared to invest time and resources and time to make it work, you can succeed. Whether you're just starting to look for work from home business opportunities or you have been running a business for some time, this Free Home Business Presentation reveals the proven steps and concepts for building a profitable work at home business.