How To Start A Work From Home Online Business
The thing about starting your own online business, or any business for that matter, is that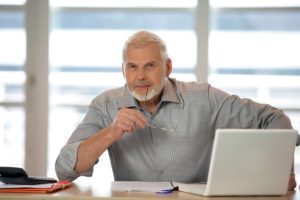 there is no guarantee of success. Even big international businesses can fail at new business ventures. Failure is always an option but the possibility of success can be improved.
The internet is a competitive environment and with any work from home online business there are pitfalls to watch out for. You can optimize your possibility of success when you start an online business by following these 6 rules.
6 Rules For Starting Your Own Online Business
1. Have A Plan
You must have a solid business plan in place when creating your own business. There is an old saying: "Those who fail to plan, plan to fail". An outline set of plans for success needs to be made. In the first instance, you need to know what you are selling, who you are selling it to, how they will be able to buy it from you and why they should buy it from you. You will also need to include realistic cost estimates for accomplishing these steps.
2. Treat It Like A Business
Your work from home online business is a real business. If you treat it like a hobby, it will become a very expensive and frustrating one.  You will have work hard to accomplish your goals. You must never expect anything to be easy. Each step toward success requires work, time and patience. Sometimes things don't work out right on the first try. You have to be willing to try again and again until you do succeed.
3. Know That It Is Not A Way To 'Get Rich Quick'
Starting your own online business is not a route to 'get rich quick'. Be careful that you don't fall for any 'get-rich-quick schemes. The internet woods are full of those who prey upon those who are looking for quick and easy ways to become rich. Those ways do not exist. There are many legitimate online business opportunities that can help you on your journey but do not think that you can make a load of money on the internet simply by pressing a few buttons on your computer for a couple of minutes each day.
 4. Build A List
If you're serious about starting your own online business, you have to always be building and developing a list of customers. This is a list your potential and actual customers who have given you their permission to send them information, usually by email, about your products and services.  Not everybody who visits your website will want to buy from you there and then. That it is why it is important capture their email address, so that you can remain in contact with them. It is worth noting that, according to research, a sale is usually closed on the seventh contact with a prospect.
5. Generate Traffic
You will find that you'll spend a lot of time working on your website for your online business. But if your website has the best design and incredible products on offer, you cannot build your list or sell any products if nobody knows that your work from home online business even exists! You have to generate customer traffic to your website and there are two ways to do this. There is free website traffic and paid website traffic. It is always best to use a combination of both. Remember that no visitors means no business.
6. Invest In Yourself
The temptation when starting your own online business is jump in head first and try to work it all out as you go along. But if you were starting a new job working for somebody else, you would expect somebody to show you what to do and how the business works. So why should it be any different with your work from home online business? Although there is a lot of free information out there, to be successful you do need to invest in your online business education and by learning from experts you can avoid the pitfalls and achieve success much quicker.
Your Free Guide To Starting Your Own Online Business
It is a shocking statistic that 90% of all new internet businesses fail in the first 120 days. But you don't have to be part of that majority. You can become a part of that 10% minority of successful internet business enterprises.
To help you survive in the online business world, this online business presentation reveals the proven steps and strategies for starting your own online business and making it profitable. It's from the world's first digital marketing academy, specifically created to teach budding online entrepreneurs how to build a successful work from home online business.