Create A Membership Website
When you create a membership website, even on a small scale, it can earn a lot of money for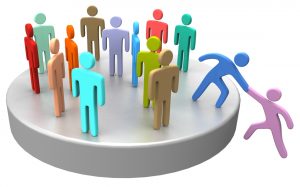 much less work than a single sale website. A membership site, or subscription based website, is a site that's password protected, and generally requires users to pay a monthly fee. Most membership websites are protected by special scripts that handle the managing of the usernames and passwords of members.
A membership site can pull in quite a bit of money for you and it doesn't require you to be there daily except to make sure things are running smoothly. You can create a membership website ahead of time that drip feeds to your customers when they sign up. Then you can spend the bulk of your work hours on marketing and promotion
Let's look at the reasons why you might want to create a membership website and how you can do it.