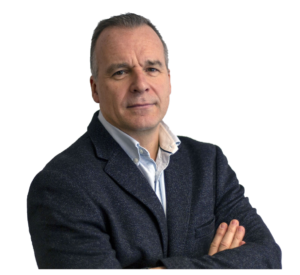 A global pandemic, political disharmony, unemployment and furlough…If you're anything like me, you're working harder than you ever have before but there seems to be less reward.
Lots of people are working longer hours,  earning less money and paying out more for everyday living.
So, what to do?
Sit back and hope something better might happen soon? Buy another lottery ticket? Receive an inheritance from a long-lost aunt who you never knew? Well, these things are possible, but this is the real world and I'm not willing to leave everything to chance or luck. Are you?
My Background
I have over 26 years experience working within the advertising, sales and marketing communications industry. Currently, I am the managing director of a full service advertising agency (AI Studio) based in Jersey, Channel Islands.
Over the years I have gained practical knowledge, understanding and experience for a wide range of business disciplines including the financial services, legal, commercial services, retail, online, charitable and civil service sectors – both offline and online.
Before I settled down into family life, I did travel fairly extensively throughout the world but I always kept coming home to Jersey. It is a lovely place to live with some of the best beaches in the world – although the sea does get a bit chilly in the winter!
I do like to keep busy – I enjoy going to the gym, surfing, scuba diving, skiing and cycling (not all at the same time!)  I have been training in Kenpo Karate for over 20 years, and I was really proud to attain my 4th degree black belt a few years ago. And I play a bit of guitar too – but need more practice! And practice means more time….
The World Is a Different Place
Look, it's not been a bad ride for me and over the years I've done 'OK'.  But the world is a different place now. The old ways of securing a future aren't enough anymore. Many are experiencing a breakdown of the traditional economy as unemployment has skyrocketed and many businesses have been unable to open their doors.
Do Something About It
But here's a fact. Recession or not, people will always be buying essentials. Over the last 12 months there's been a 25% increase in online sales in addition to the average $3.4 trillion already being spent.
People are now used to working from home, and they understand the connectivity of things like Zoom and other digital tech. They also know that levels of online spending are off the scale and are only going higher.
Digital Skills Online Workshops
A few years ago I woke up to the fact that developing a set of strong digital skills is one of the MOST impactful things you can do to create a secure future.
And to help me get my online businesses off the ground, I started my 'digital education'. And you can too.
Click Here: Free Access To Digital Skills Online Workshops
This proven online business training series has helped me and thousands of other people to start and grow their first profitable online business.
Whether you're just getting started, have some existing online business experience, or are just ready to go to that next level, these free workshops will give you some great results, completely free of charge.