Are You Ready To Write An eBook?
If you write an ebook will anybody actually buy it?  Has their heyday come and gone, or are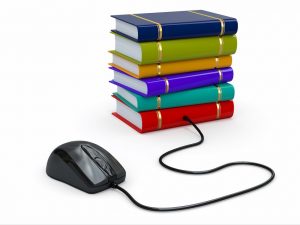 ebooks still a viable online income source? As an online marketer, you will most likely want to create an ebook that passes along information and knowledge that you have obtained.
The information found in ebooks is usually available for free on the internet if someone wants to spend the time looking for, locating and verifying it. Even so, many bloggers, information marketers and online business owners make good money selling the electronic version of the traditional, physical book. Some are even writing ebooks for a living. You probably know this and are considering taking the time to write an ebook yourself. Let's look at how to write an ebook and make money.
How To Write An eBook And Sell It Online
Firstly, let's be clear that people still buy ebooks. They buy them from bloggers and online business owners they trust, admire and respect. As long as you develop a strong relationship with your audience first, and provide them lots of usable, free value, you will have a marketplace that will willingly pay you good money for more information that solves a big problem in their lives.
Simply put, you don't want to create something no one will buy.
Instead of asking if people still buy ebooks, your question should be, "Why would someone buy an ebook from me?" In other words, give someone a reason to purchase information from you. When you earn their trust first by improving their lives with your blog or website, you create interested prospects that will definitely be interested in paying for your knowledge or expertise. You can go into any niche and create ebooks and sell them anywhere from $7 to $97 and up.
7 Ideas To Help You Write An eBook 
There are plenty of proven ways to give your brain a kick-start so you come up with a killer topic for an informative, engaging and financially successful ebook. Here are a few ways you can come up with a great ebook idea every time.
1. Ask Your Audience
You can do this through a blog post, survey or email autoresponder sequence. This works well for a couple of reasons. It allows you to put the power of multiple minds to work for you, and ensures you will have people interested in purchasing the final product.
2. Answer The Burning Question
Think "How to avoid _____", filling in the blank with something that applies to your area of interest, blog or marketplace. For example, how to avoid "gaining weight on the holidays", "re-gaining weight after losing it" or "cheating on my diet" are all great ideas if you have a weight loss blog.
FREE Checklist: How To Write An Ebook

3. Leverage The Work Of Others
Let successful writers do all the work for you. Check out a magazine stand, a bookstore or library. Look for titles that relate to your blog or online business, change the title but keep the topic of the book or magazine, and get to work.
4. Browse Online Groups And Communities
Forums, chat rooms and social media sites are great places to look for free information regarding your area of expertise. Type "your niche forum" into Google, obviously replacing the phrase "your niche" with the focus of your blog or website. Replace the word "forum" with chat rooms, social media sites, Facebook pages and other phrases that describe where people hang out and talk about their problems and interests.
5. Check Your Old Blog Posts
Your blog posts and web pages contain a lot of information. This is a simple way to brainstorm ideas for a possible ebook.
6. What Problem Can You Solve?
Think about what problems you can solve in your marketplace or field of knowledge in a short period of time. Ebooks that promise results in 7, 14, 21 or 30 days sell extremely well.
7. Have You Recently Achieved Something?
Write about something you recently did in your business. Did you just start building an email list? Are you good at getting free website traffic? Bloggers and other online business owners looking for ideas to write an ebook about need look no further than their own online presence.
Even though ebooks are generally short in length, between 5,000 and 20,000 words, you're going to have to devote some time and energy to the effort to get it produced. Success here is all about understanding your market intimately. You must also know your potential customers inside and out. The topic you write about should be something you do extremely well and research exhaustively.
Download The Free Checklist To Help You Write An eBook 
If you're thinking about writing an e-book you may think it's a pretty simple process. On the other hand, you might think researching, writing, formatting, publishing and marketing your e-book is incredibly difficult. The reality of the situation is somewhere in the middle of those two schools of thought. Download my Free Checklist for writing an ebook for profit so that you can go from wannabe author to proudly published ebook writer.