Why Are Facebook Groups Good For Business?
In 2016 Facebook added an option to develop Facebook groups specifically for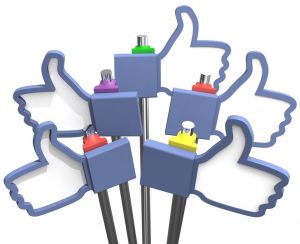 buying and selling. The benefits of Facebook groups for building your online business, blog and brand are plentiful.
More than 80% of all of Facebook users log in from their mobile devices, so they take your Facebook group with them wherever they go. Interaction with your group allows you to get to know them and them to get to know you.
This only delivers more rewards over time, because you become more comfortable interacting with the people in your marketplace that join your Facebook group. In addition, you enjoy the following 5 big benefits.
5 Big Benefits Of Facebook Groups For Your Business
Facebook groups are an excellent place to hook up with people in your industry and potential customers. Facebook is the social headquarters of the internet. When you open a group on Facebook, you can enjoy a very easy-going, cocktail party type of feeling. There are 3 different types of Facebook groups. These are Public, Closed and Secret. Each offers different privacy settings and accessibility options.
1. You Create and Control a Community of Like-Minded People
Are you a member of any popular Facebook groups? If you're on Facebook, you probably are. Rather than just randomly being exposed to the posts and updates of your Facebook friends, being a member of a group means you know what the topic of conversation is going to be about most of the time.
A traditional online forum is usually very specific. The people are there to discuss only those things involved with a particular topic, marketplace or niche. However, this is not necessarily always the case on Facebook. Even if someone joins a Facebook group about a very specific topic, you will find that people can start discussing anything and everything under the sun. So if you want to build one of best Facebook groups to join in your chosen niche you have to build and manage your group properly.
Free Checklist & Report: How To Profit With Facebook Groups

2. You Increase Your Online Exposure
Just about every internet marketer or blogger has a web presence. They have built a blog or a website where they put most of their focus. However, the internet is a big place. That means that using the successful Pat Flynn strategy of "being everywhere" can multiply your exposure, and increase traffic back your website.
Pat Flynn is a well-known blogger, podcaster and successful online entrepreneur. Follow his advice. Make sure you are "everywhere" online, including creating a Facebook group that you create and manage, and increase your exposure online. When your Facebook group has reached an impressive size, the fact that you are looked upon as the leader of the community can deliver a lot of rewards.
3. You Enjoy Improved Sales without Selling
Social media sites like Facebook are just that … social. So this can be a part of your daily or weekly internet marketing efforts where you get to let your hair down. Facebook groups are the ideal place to be yourself. Interact with people. When you create a community that reflects your personality and you socialize without openly selling it will undoubtedly lead to better sales in the end.
4. You Are Exposed to New Blog Post and Product Development Ideas
Facebook has more than 1.25 billion active members. That's a lot of imagination, information, intelligence and knowledge floating around. Certainly, that also means there are different personalities and ways of looking at the problems and solutions in your marketplace. Your Facebook group gives you access to these ideas and outlooks you may not have been exposed to before. This can lead to blog post and product development suggestions that improve your perception as a leader in your market, while also helping your customers and prospects.
5. They Are Easy To Set Up
Facebook groups are much easier to set up than traditional online forums. Starting a Facebook group is free and you can literally do it in about 2 minutes. Traditional Internet forums are much more difficult to create and manage. If you have no experience in that area, it can be very challenging trying to set one up. Facebook also delivers access to 1.25 billion global users, which can be very attractive for obvious reasons. A traditional online forum will never deliver anywhere near the potential numbers that Facebook offers.
Free Checklist For Running Your Facebook Group
As a Facebook group admin manager you can generate leads, build your email list and eventually sell your products and services. However, there is a right and wrong way to do it. Doing it the wrong way can lead to lasting damage to your reputation, brand and growth prospects. On the other hand, doing it the right way by following the Facebook group best practices in this Free Facebook Group Checklist ensures that you have the best possible chance at harnessing the positive power of Facebook groups for business success.