How To Promote Affiliate Programs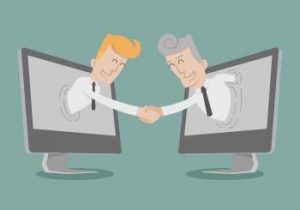 Affiliate marketing has been around for about 20 years. Countless newcomers to the world of eCommerce who are starting their own online business have become successful affiliate marketers, earning commission from top sites like Amazon and vendors like Apple for helping to sell their products.
It's become such a popular way to make money online, there are a lot of people out there trying to promote affiliate programs. Therefore it's important to how to drive traffic to affiliate links so that people buy from you and not your competitors.
7 Ways To Promote Affiliate Programs
1. Blogging
Blogging is a great way to make money online, especially if you combine it with affiliate marketing. Your own blog is one of the best best places to promote affiliate links. Your blog should be the hub of all your marketing activity, so make the most of it with great content. The content you create can help sell products.
There are a number of different types of content that can help you promote affiliate products. Articles and posts provide the context for you link. You can discuss a common problem, then offer an affiliate product as a solution.
FREE Checklist: Affiliate Marketing For Beginners

2. Social Media
Social media is effective for affiliate marketing because the networks provide a free website to promote affiliate programs. The chances are you already have an account at all the top ones, such as Facebook and Twitter. The main issue is how often you should post an affiliate promotion. You can't do it too often, because you'll start to look like a spammer. But in general, you can present yourself as a helpful person who is in the know about a certain topic, commonly referred to as a niche.
Most people have "pain points" or problems in relation to a niche that they would like to solve. The affiliate products you promote could be the solutions they are looking for. Your posts can be chatty, discussing a common pain point and then suggesting an affiliate product that can help. You could also post a review.
Search on Facebook to see how many groups there are related to your niche, and how active they are. If you see regular posting of content, it's a lively group worth joining. Once you join, be patient and just participate. Start building a reputation as a helpful person in the know. Gradually, you can get them to visit your website or blog, or make product recommendations directly. You can also start your own Facebook group if you wish, so you have an active, engaged audience interested in your content.
3. Search Engine Optimization (SEO)
Content drives all search engine results. The words on  your website signal to the search engine, such as Google, what it's about. When people run a search for a particular topic Google delivers search engine results pages (SERPs) with what their formula (or algorithm) determines to be the most relevant pages.
There are a number of ways to optimize your content so it ranks highly and you get free traffic. Keywords are words that are typically related to your niche or topic. They are the kinds of words your prospective customers would use when searching online for the type of content and products you have to offer. The title of your article, review or post should contain at least one keyword. The content should contain that keyword, and at least two or three others. The keywords all taken together offer what is called semantic support, helping to define what the page is all about.
Some marketers try to "stuff" keywords, using them over and over again, but Google will penalize you for this. It's best to just write naturally, as you would for a person – not just a search engine.
4. Review Posts and Videos
Review posts that have a genuine air of authority and ring of truth to them are the perfect context for placing an affiliate product link in order to earn commission. You should only write reviews of products you're familiar with, and your reviews should be as honest as possible. Otherwise, you'll start to get a reputation of being willing to promote any old rubbish, which will damage your standing as an expert in your niche.
Review videos can also help. They're  good if you are pressed for time and want to express your opinion without having to write a lot. However, be sure to use keywords in the title of the video and a description of the video. Video is being pushed hard by Facebook these day, so a video review or demonstration video could get a lot of visibility and audience engagement. The more engagement you get, the more visible your content will become.
5. Email Marketing
One of the main challenges when you promote affiliate programs is that you spend a lot of time and effort driving traffic to your site, or vendor sites. If they click over to the vendor without ever interacting with you, you'll never see these visitors again in most cases. Putting them on an email marketing list means having a chance to build a relationship with them and  once they're are on your list, you can market to them regularly.
The best way to get them to sign up will usually be to offer an incentive, such as a free eBook, eCourse, or another very useful informational item people in your niche would love.
6. Your Website
Content is king on the internet, so you need to produce high-quality content that will attract search engines and people alike. Product comparison charts, cheat sheets and quick-start guides will also work well. They help your target audience achieve their goals, but above all, they provide a logical context for where to place affiliate links. You're not just posting links for no reason, which would be like spam. You're providing genuinely useful information for those interested in your niche.
In addition to contextual links, you could also create what looks like ads in relation to the affiliate products you are trying to sell. The best affiliate programs support their affiliates with marketing materials such as banners, box ads, free articles, and more. Make the most of these if the product is a good one and you really believe it's worth giving prime real estate to, such as a banner at the top of your homepage.
7.Offer Incentives
One of the things to look out for in the affiliate marketplaces is the excitement of a product launch. Whenever a vendor launches a new product, they want big sales right away in order to make up for the cost of developing it, and to prove that it's exactly the type of product people in the niche really need.
So how can you stand out from the crowd? The answer is to offer great incentives. You can't change the price of the item, because the vendor has set that. But you can add value in the form of bonus items you already have, or are prepared to create in relation to the topic.
For example, if they are offering a product on affiliate marketing and you have already written an eBook on that topic, that would be an ideal bonus. If you already have spreadsheets, templates and checklists you use in your own business, you could use those as a bonus as well.
Free Checklist: How To Promote Affiliate Programs
Companies are happy to pay commissions to people just like you, in return for selling their products and services. As an affiliate marketer, you have the potential to generate an online income when you choose the right niche, stay committed, and understand your audience. To learn affiliate marketing promotion methods, download my free checklist Affiliate Marketing For Beginners.