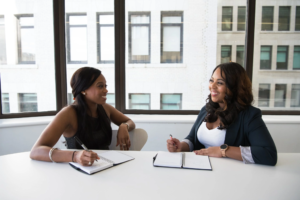 The coronavirus pandemic took a toll on many businesses. According to NBC News, many big-name restaurants, apparel companies, gyms, and even theaters were financially devastated in 2020.
These are far from the first — or only — businesses to experience financial setbacks. It happens all the time. If you have found yourself in this position, it might be intimidating to give entrepreneurship another go. But it's never a good idea to let your past define your future, and this is no exception.
If you're ready to put all that behind you and let the past be the past, keep reading.
So Why Try Again?
Small businesses make up the majority of commerce, not just in the United States but across the globe. Running your own business gives you an opportunity to pursue your passion and, as clichéd as it may sound, take control of your financial freedom. Perhaps most importantly, being an entrepreneur means you get to see your efforts translate into results instead of simply working away a 40-hour clock just to appease the HR department.
Tips on Getting (Re)Started
Even if you've owned a business before, times have changed. So, too, should your thought processes. The following tips can help you make better business decisions before you launch.
Work with a financial advisor. Having an experienced and knowledgeable professional on your side means you'll have a sound strategic plan for your business, and a roadmap to follow so that you can realize your vision.
Explore online services. While your CPA can provide you with critical assistance and guidance, chances are you don't want to turn to him for everything related to your business. It's also in your best interest to avoid getting bogged down with every small detail related to running your business. To that end, look to online services to fill in small gaps. For instance, you automate your biannual report with the assistance of a personalized dashboard from Zenbusiness.com that gathers and organizes your information. It's a great way to ensure you're timely, accurate and compliant.
Consider an LLC. If your personal assets were targeted during your last business closure, you've already seen up close and personal one of the key reasons to form a limited liability company: asset protection. This, coupled with tax advantages and management structure flexibility, illustrates the importance of having some protections in place.
Refine your past ideas. As a former business owner, you're likely already an expert in your chosen industry. But something may have not been quite right about your past endeavors. If you're looking to get back in the same business, refine your ideas and evaluate what went wrong before you open your doors.
Hire the right staff from the beginning. Sure, it's nice to think about giving jobs to family and friends. But it's typically more professional to hire an outside person to run your business — unless you already know they have experience and track record of success in your industry. So don't hire just anyone — conduct a thorough job interview, a background check, and offer conditional employment until they've proven themselves worthy of a paycheck.
Know your costs. Running a business takes money — that you already know. But if you started your last business on a barebones budget, you might not realize exactly how much you were spending. Shopify estimates that small business owners can expect to spend around $40,000 the first year. This includes sourcing materials, packaging, and marketing — and that's just for a small online, e-commerce operation. You could easily spend five times that much on a brick-and-mortar business. Your financial advisors can help you understand what you can afford and how much you'll have to spend to create a successful business.
There's no shame in being timid about jumping back into business ownership. But given all the benefits — personal freedom, time flexibility, money — being an entrepreneur is the only thing that makes sense for many people. Even if you experienced financial hurdles in the past, you're not alone, and things that happened yesterday shouldn't dictate how you spend your tomorrow.
Ready to take your business and wealth to the next level? Visit JonAllo.com today!