8 Tactics For Using Your Email Signature To Generate Business Leads
Email marketing is one of the most effective marketing methods that has ever been invented. It has taken marketing to the next level and in fact, email marketing is so successful that it generates, on average, $38 dollars per $1 dollar spent on email marketing.

But email marketing is only effective if you have a list of email addresses of prospects or leads who are genuinely interested in your business and have given you permission to send them emails.
The key is to continually work on growing your email list and your email signature is often an unused resource that you can use to generate more leads for your business.
How To Generate More Leads With Your Email Signature
Use every means that you can to add leads to your email autoresponder. This is a very non-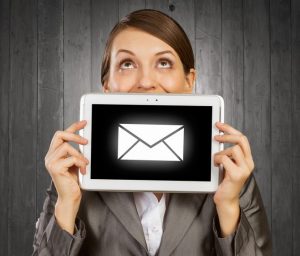 aggressive way to generate leads and nurture them as customers or potential customers. You never know when that one person will become your best customer.
1. Promote Your Events 
Whenever there's an event that you're either attending, speaking at, or having yourself, your email is the perfect place to add a link to promote it. At the end after your name, why not state 'Don't Miss My Event' with a link so that people can join you if they choose? This is a great way to avoid missing people who you'd otherwise want to come.
FREE Email Signature Template Generator
2. Add an Offer 
Just like you can promote an event, you can also promote an offer. Use your space and words wisely. You want your email offer to be very special. A lot of the people getting this email from you may not be on your normal lists.
3. Share Proof of Your Work
Include a link to case studies, testimonials, and quotes. You can title it something like "What others are saying about me" (or you can name the product that you sell too) with a link so that they can read all the different compliments written about you.
4. Include a Scheduling Link 
Another great thing to include is a link to your scheduling application. That way if they want your services, they can grab them. If you don't have services to schedule, maybe they want to schedule an interview.
5. Include a Video Sample 
If you're a speaker or have given workshops, providing a link to a video that shows what you do in action is a great way to show how awesome you are.
6. Link to a Survey 
If you want to gather information from your audience, send them a survey. Software like SurveyMonkey.com allows you to conduct email and web-based surveys so that they can be taken by anyone, from anywhere, using any device. By offering them easy to fill out surveys that are short and to the point you can gather a lot of useful information and you may learn new ways of growing your email list that you hadn't considered.
7. Link to Industry News 
Want to show your expertise? If you read something interesting in the news, link to it in your signature line. Everyone needs to know what's important and what better way to find out than by movers and shakers.
8. Ensure Your Signature Works on Mobile Devices
Check your signature after you set it up to be sure it works, including all links. Also, check if your email signature design is responsive and works on mobile. This is essential because most people are checking email on mobile devices. A responsive design automatically adjusts to the medium you are using to view it. Whether a tablet, large smartphone, small smartphone, laptop or a stationary desktop computer, each person will see the page in an optimized fashion for their device.
Free Email Signature Template Generator
Your email signature isn't just about providing your contact information. It can be a useful tool for generating more leads and traffic as part of your wider digital marketing efforts. You can create your own email signature with the easy-to-use signature generator from HubSpot. Use this free tool to make your professional email signature template, then simply add it to Gmail, Outlook, Apple Mail, Yahoo Mail, or any other email provider.