4 Ways To Improve Search Engine Optimization For Your Website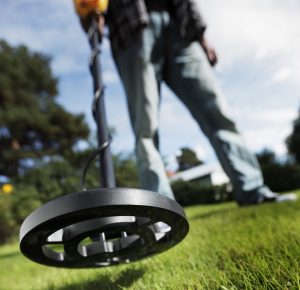 As online competition continues to skyrocket and new websites are being launched left, right and center, you may need to rethink your content marketing strategy. The digital space is evolving constantly, so it's important to position your website to get the maximum benefit from these changes.
Today, it's not enough to publish content unless that content solves customers' problems consistently. Also, the days when you could rank a website in a week by keyword stuffing and using spamming backlink practices are long gone. Search engines have become smart and the nature of search engine queries has changed.
Search engine optimization for your website involves creating a resource that sets you apart from the pack and makes it easier for potential customers to find your content. This then drives organic traffic to your site.
Thus, it's crucial to know search engine optimization techniques and trends so you can update your content and make sure more customers and prospects find you in the search engine results.
How To Optimize A Website For Google Search
1. Voice Search
As more people switch from desktop to mobile, and with the increased use of mobile devices, more people are turning to voice search. Consumers prefer to use voice search because it's quicker and easier, especially when multitasking. So, understanding how to optimize your website for voice search will enable you to generate more organic traffic. To integrate voice search to your website, you need to implement conversational searches into your search engine optimization strategy.
With more people using voice search, there's less typing being done. Hence, there's less abbreviation in searches and more normal conversation. Voice searching entails asking questions as opposed to typing one or two keywords. Consider conversational, natural language and local searches to make sure your website is mobile-friendly.
FREE Checklist: SEO For Beginners
2. User Experience
Search engine algorithms have become more sophisticated to offer more value and relevant results, and exclude poor content resulting from old discredited SEO practices. For SEO rankings, Google now counts user experience and user engagement. This is because the user experience is a true indicator of the quality of content.
Thus, if your website has a high bounce rate it shows Google that the result wasn't useful or it's not what the user was searching for. If this happens continually, then Google will rank your website lower.
There are other user experiences, such as stay time, average session duration, and page views, which can indicate low quality. All these factors paint a picture of the quality of your website. Since search engines are more focused on offering better and more relevant results to their users, user experience needs to be your focus also.
3. Quality Content
Quality content improves the user experience. Therefore, search engines are looking for quality content to serve up in response to search queries. So (if you're not doing this already) focus on quality over quantity. The algorithms that power the Google search console are evolving and becoming better in discerning expertise and trustworthiness on a given topic. Hence, good keywords attached to poor quality content will no longer rank.
Online ads help drive business, but they will get more expensive in the coming years. And unfortunately, there's no guarantee that customers will respond to your ads. 91% of total ad spend is viewed for less than a second.
Creating quality content is therefore crucial in SEO. Your focus when creating content should be to provide content that's helpful, timely, and actionable by immediately answering the questions your customers may have.
Thus, the only type of content that will grow a website's popularity in 2020 and beyond is informative, casual, and high-quality content. Online customers are smart and they can easily detect and ignore content that's too salesy. Make sure your SEO strategy is to create educational content that delivers value to your audience.
4. Mobile First and Rich Snippets
Snippets are small excerpts of the website content that are shown to a user in the search results. A rich snippet shows extra information between the URL and the description (such as picture or rating). Rich snippets are not only relevant for voice assistants, but they are also valuable to mobile devices users. With a few clicks, they can display valuable information even on smaller screen devices.
Rich snippets are a valuable part of mobile optimization, which is important for search engine optimization. They offer important information and make your listing stand out and attract more clicks.
In 2018, optimizing for a mobile device became a survival measure to be visible on the web. And today, Google only assess websites if they're on a mobile device. In other words, if you haven't optimized your website for mobile devices, you have a lot of catching up to do.
 Improve The Search Engine Optimization For Your Website
SEO is constantly changing. So, if you want to stay on top of your search rankings and drive more traffic to your website, make sure you know the emerging SEO trends.
The key to getting your content to rank well in search is having a clear understanding of how Google finds, analyzes, and ranks your content. Use this free search engine optimization tutorial from HubSpot to evaluate and improve the search engine optimization for your website.