To build a successful business, offering a range of services tailored to your client's needs is vital. Whether your business is online, offline or both, the basic rules of business still apply.
As the competition grows to get customers to spend their hard-earned money with your business, it has become increasingly crucial for all businesses to have a range of services they can offer their clients. These services can make the difference between being a successful entrepreneur and one who is struggling to get by.
For your business to succeed, here are 6 services that every business should offer to their potential and existing customers.
FREE Checklist: Common Business Mistakes You MUST Avoid
6 Services Every Business Should Offer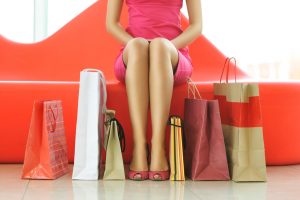 Every customer wants a great customer experience when they interact with a business. But some businesses lack a customer-centric culture, and this makes them more likely to feel the backlash of dissatisfied consumers.
By focusing on customer service, communication, value-added services, consultation or one-on-one services, content creation, and engagement, you can build a successful business that continues to grow and thrive.
1. Customer Service
Regardless of what industry you're in, providing excellent customer service is key to attracting and retaining clients. This might involve answering questions quickly via email or phone. Additionally, it's important to respond promptly to customer feedback and complaints and offer personalized attention and support.
2. Proper Communication and Support
Whether you're working with clients, vendors, or colleagues, it's essential that you have effective communication and support systems in place. This might involve setting up a shared calendar where everyone can easily see what tasks need to be completed. You can also create an online forum where customers can discuss issues or concerns.
3. Value-Added Services
In addition to the services that you offer directly, it can be beneficial for your business to also provide value-added services. This might mean offering additional perks or discounts to your clients, like free consultations or special offers, or providing resources and tools that help other businesses run more smoothly.
4. Consultation or One-On-One Services
Many people look for someone with all the answers, which can be difficult for small business owners. Offering consultation or one-on-one services is a great way to establish your credibility and show that you genuinely understand your clients' needs.
5. Content Creation
Whether you are an online marketer, bookkeeper, or interior designer, being able to create content that is useful to others can be a fantastic means to stand out and build your brand. This might involve writing blog posts, creating social media graphics, or designing e-books and white papers. Unique, high-quality content can help you to build a loyal following and help establish you as an expert in your field.
6. Engagement
Engaging with your customers online can help you build trust and a loyal following while also providing valuable feedback on your products and services. This might involve sharing relevant news articles or blog posts, hosting webinars or Q&A sessions, or starting an online forum where people can interact with each other. Anything that involves your customers in a meaningful way can be a great way to boost your business.
Free Download: The Top 10 Business Mistakes To Avoid
We all make mistakes. We wouldn't be human if we didn't. In the world of business, you're going to make some minor boo-boos and some cataclysmic mistakes. It's all part of the learning process. Although mistakes are going to happen, you can avoid the common business mistakes and other pitfalls that are lurking around the corner. Download my free checklist, A Guide To The Top 10 Mistakes in Business, and avoid the false moves and slipups that even veteran business owners and entrepreneurs make.