How To Get People To Share Your Content
Content marketing has become extremely effective, and is a major component of a well-rounded marketing strategy. The method is particularly powerful on social media site like Facebook and Twitter. When people share your content with their followers it helps to build your authority within your niche and drive traffic to your website.

But just posting content alone isn't enough to harness the full power of social media. In order to gain followers, likes, and have your content and brand shared, your content must stand out and speak above all the other the noise the socially savvy online audience is surrounded by daily.
Here are 7 ways to encourage people to share your content.
7 Ways To Get People To Share Your Content
1. Be Consistent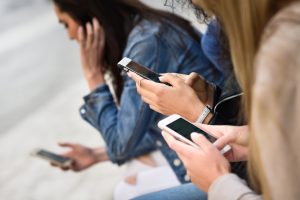 Social media is an excellent place to expose your brand to your target audience. Making sure that your business profiles and pages all have consistent brand names, logos and design is a great way to obtain recognition of your market position and services. You can do this by using your branding or logo in the profile and cover photo fields of your profiles.
It's also a good idea to make sure that your content always reflects your business objectives and any original content you're creating and posting on social media should have the same look and feel as your website and other marketing materials. This helps people more quickly recognize you. If you're spending the time to write and distribute excellent content, you want to make sure people associate it to your company.
One of the simplest ways to start your content promotion strategy is to use social media sharing tools on your website. These buttons make easy for your visitors to share your content to their friends, family, and others with built-in social media buttons for your site. The more people share your website and content, the more viral traffic you get.
2. Post Interesting, Interactive Content
Take the time to do some research on the habits of your audience on social media. By learning and understanding what they're interested in you can customize your material so that people will want to share your content.
Once you have a good understanding of what your ideal social consumer likes, create content around that desire. Take it up a level, and make sure it's compelling, interesting, and engaging. A great way to accomplish this is to make your content posts interactive by encouraging comments, and rewarding behavior you want to see such as post sharing or commenting.
FREE Checklist: 5 Step Content Strategy

3. Use Diverse Media
Text, images, and video are all options for sharing content on social medias. Images stand out and capture audience attention. This is proven by the tremendous success of Pinterest for business. Check out these impressive stats:
85% of Internet users on Pinterest are female
Over 150 million users are on Pinterest
47% of Pinterest users purchased a product based on pins
$58.95 is the average sales order value for visitors referred by Pinterest
67% Of Pinned Content Is From A Business Site
82% Of Pinterest users would rather follow a brand than a celebrity
4. Use More Video
Video is known to increase sales page conversions by 50%. There are more than 1 billion videos on YouTube. That equates to 1/3 of all people on the internet who watch hundreds of millions of hours on of video daily generating billions of views.
Video is key in any marketing plan. In social media, it can be used to really entice and impress your target audience earning you those likes and shares that you need to boost your marketing campaign.
5. Make Sure You're Present And Active
Posting engaging and interactive content and getting people to share your content, is vital to successful social media marketing. But alone, it isn't quite enough. You need to be present on your page, posting often, and adding color and expertise in the comments as well. This creates a two-way dialogue with you and your followers. It shows them that you're listening and care enough to respond.
6. Know When To Post
As you monitor your posts, and the attention each receives, pay attention to any trends or patterns for when your audience is most responsive and active on your page. Figure out when your audience are online and most engaged with your posts. Then you can plan your future content to go live at a time that most people will be likely to see it, absorb it, take action and share your content.
7. Ask Questions
Asking a question along with the content you post will generate much more response. You can use it to get a better focus on what people think about what you're posting, and adjust future content if needed. You can also be strategic in what you're asking to subtly pitch your products or services. Think about the struggle or pain points your audience experiences, and ask a question that will generate a lot of commentary. After comments start coming in, you can position your offerings as the solution to the problem you posed in the form of a question.
Plan Your Content If You Want People To Share Your Content
No matter how much you love being an online entrepreneur, some days you just can't get started. You stare at a blank screen and struggle for content ideas. But when you have a system in place that takes the guesswork out of every step of the content research, creation and delivery processes, those days don't happen.
Download my Free Checklist, Creating A Content Strategy to discover the best practices used by the most successful bloggers and online entrepreneurs to not only create great content but also get people to share your content.