7 Ways To Discover What Customers Think About Your Business
Your business wouldn't be here without someone to buy your products or services. But there are most likely many other businesses selling the same products and services you're offering. The opinion that a customer has about your business as compared to your competitor's business will determine whether the customer will buy from you or from them.

The best way to cement customer trust and loyalty is by asking them what they think of your business. Do you know how your customers would answer this question? Getting customer opinions and feedback is one of the best ways to keep them satisfied with your products or services.
Here are 7 ways to help you discover what your customers think about your business.
1. Conduct an Online Survey
Online surveys aren't limited to big companies. You can create an online survey using tools like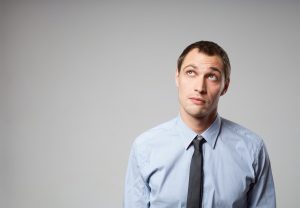 SurveyMonkey, Crowdsignal, or ZohoSurvey. Have the survey pop up on your website after readers have spent a certain amount of time there. Also, you can send a survey to your customers after you've completed a service or delivered a product. Offer discounts for taking surveys to encourage them to take part.
2. Survey Customers on Social Media
Social media isn't suitable for lengthy surveys, but it's a good place to get feedback on simple questions. For instance, you can ask your customers ideas for a product name, giving them options to choose from. If you want to create a more sophisticated Facebook poll, look at the Polls for Pages app.
FREE Checklist: Common Business Mistakes You MUST Avoid

3. Give Out Feedback Forms
Depending on your business, paper feedback can be a good way to get your customers' feedback and opinions. Include a simple survey form with your next billing statement and include a pre-paid envelope so they can post it back to you easily. Also, have feedback forms available at the point of purchase.
4. Meet Your Customers Annually
Do you provide B2B services? If so, it's important to meet with your customers face to face on a regular basis. Also, at least once a year, you need to find out what they feel and think about your business. Send them a survey to complete before the meeting. This will help them think of any issues they may want to be resolved.
5. Listen In
Asking questions on social media platforms isn't the only way to know what your customers think about your business. Using social media monitoring tools, you can stay up to date with what your customers are saying about your company online. Google Alerts allows you to specify keywords and when a new Google listing with that keyword appears, you'll be informed. Possible keywords you should setup will include the name of your business, the products or services that you sell and perhaps even those of your competitors.
6. Check Your Web Analytics
Web analytics provide an indirect way to know what customers think about your company, particularly if you sell products or services online. Examine your analytics to see what parts of your website your audience visit more often, where they spend most of their time, and what they're doing while they're there. For instance, if half of your ecommerce shoppers abandon their carts midway the checkout process when they see the shipping costs, it means your shipping costs are (too) high.
7. Check Your Online Reviews
Is your company listed on online review sites? If so, these are a great way to find out how customers view your company. In a recent HubSpot Research survey, one-third of respondents said review sites played an important role in their purchasing decision-making process. One factor which has made Amazon really effective at selling products online, is its user review system. This is done by allowing customers to leave their personal comments and give it a star rating. If a customer doesn't leave a message, then Amazon will follow up with an email encouraging them to do so.
Free Checklist: The Top 10 Business Mistakes To Avoid
Businesses run on personal communication as much as money, so it's vital that customers think about your business in a positive way.  Listen to them, provide what they need, and follow up to ensure that everything is working as planned.
When dealing with customers in the business world, we all make mistakes. We wouldn't be human if we didn't. Although mistakes are going to happen, you can avoid the common business mistakes and other pitfalls that are lurking around the corner. Download my free checklist,  The Top 10 Business Mistakes and avoid the false moves and slipups that even veteran entrepreneurs and business owners make.