Wishful thinking won't bring in sales. Depending on organic traffic from the search engines will not increase your profits. Only if you actively promote your business and your products or services will you attract your ideal customers, which ultimately will result in sales.
Taking an active role in marketing your business is a daily task. The idea is that with your comprehensive marketing strategy, you'll have a steady stream of prospects finding you and entering into your sales funnel. While you don't need to spend a solid 8 hours each day on marketing, you do need to set aside at minimum 30 minutes a day, or delegate your marketing tasks to a virtual assistant or social media manager.
Here are some low-cost ways to tell the world about your products or services.
FREE Checklist: Common Business Mistakes You MUST Avoid
5 Low Cost Ways to Actively Promote Your Business
You don't have to start producing big TV commercials or start spending eye-watering amounts of money. There are many low budget marketing techniques that you can use to get your business in front of your potential customers.
1. Create a Marketing Plan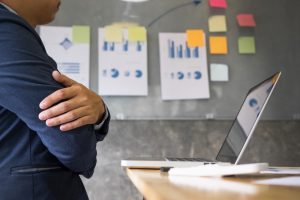 It's tempting to jump right in and use every avenue available to promote your business but posting a hodge podge of random posts will not help establish your brand or credibility. Determine who your target client is, where you can find them, and what information they will find useful. Look ahead on your calendar and schedule seasonal themes, seasonal offers, or sales. Knowing what you'll promote and when relieves a lot of stress and confusion when it comes to creating your actual marketing content.
2. Embrace Social Media
Your tribe wants to hear from you. If you don't connect with them, they'll find someone else to follow. Consistency is key when it comes to social media marketing and some experts argue even skipping one day of posts can affect your reach. Keep in mind that not every post should sell something. Of course, mention what you offer but then post about other topics that interest your audience. Share some advice or some common mistakes in your industry or niche. You can also highlight some of your clients' successes in case studies.
3. Nurture Your Email List
Similar to your social media following, your email list has given you permission to email them, so they're already interested in what you have to say and offer. However, if you neglect to email after a few weeks or months, you'll be starting at ground zero to rebuild that trust. A relationship of any kind is a two-way street, a give and take. You have to give valuable information to your audience before you can take their hard-earned money. Stay in touch, make recommendations based on their needs, and tell them about your newest offerings.
4. Publish Content That Delivers Value
Developing, creating, and publishing relevant and consistent content is not only an important part of low budget marketing but of all online marketing. Content can be published on your website, on social platforms, on industry websites and blogs as a guest, and more. The important thing is to create content that speaks to your audience out there on a regular basis.
5. Learn To Ask for Testimonials and Referrals
Testimonials come from happy clients and are often listed on business websites and social media pages. Referrals come from those with whom you're networking by simply asking if they know anyone in a particular company or niche who could possibly need your services. Once you get in the habit of asking these questions, it will become second nature to you.
How To Promote Your Business & Avoid Common Mistakes
Marketing your business is something that you can't ignore. Don't mistake the idea that you can run a business easily today without having to market it. Budget or not, you must engage in marketing so that people learn about your business and offerings. If you don't, no one will ever find you.
But we all make mistakes. We wouldn't be human if we didn't. Every business owner at some or another has or will make minor boo-boos and some cataclysmic mistakes. It's all part of the learning process.  Although mistakes are going to happen, you can avoid the common business mistakes and other pitfalls that are lurking around the corner. Download my free checklist, Common Business & Marketing Mistakes and avoid the false moves and slipups that even veteran entrepreneurs and business owners make.