Creating Website Content That Offers Value For Your Customers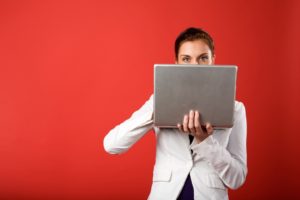 People now spend more time online watching videos than they do reading text-based web content. Accordingly, the written content on your website needs to hold your audience's attention and offer high value for your customers. It needs to get to the point as quickly as possible and have no fluff and unnecessary text.
A value-driven content marketing strategy will ensure that people understand your brand, are loyal to it, and buy more from you. The main reason is that when you are value driven, you will put your audience first without regard for the rest of the world. You'll create content only for them, based on your niche, that solves their problems.
FREE Checklist: 5 Step Content Strategy
How Your Content Can Provide Value For Your Customers 
You definitely need to be writing and publishing regular content to your website. When you do so on a set schedule, your audience knows when to expect you'll be interacting with them. However, don't just publish anything. Everything you write should offer value for your customers and target audience.
Give Your Audience What They Want
This can't be said enough. Your audience is what matters most. You must put what they need and want first in your mind as you sit down to create your content. While you want them to buy your products or services, they have to understand why they should buy it, so your job is to ensure that everything lets them know what's in it for them.
Mind Your Branding
Your brand is essentially a feeling which any mention of your products or services – or you individually – bring to your audience. You can help drive your audience toward feelings and ideas that you want them to have with your branding based on the type of words you use, the tone of voice you have, as well as the fonts and images that you use.
Know the Point of Your Content
When you create any content, it's hard to demonstrate value if you don't know the point from both your perspective and your audience's perspective. But if you do know the point (i.e. the outcome you believe will happen), you can better express the value of your content based on that.
Forget the Rest of the World
When you're truly speaking directly to your audience with your value-driven content, you're going to lose some people. You might even get nasty comments. That's okay. You don't want to concern yourself with pleasing everyone, only your audience.
Solve Their Problems
Value can be defined by your audience based on whether their problems are solved easily or not. When you focus on problem solving, you're also focused on strategies for creating value for customers. Research shows that the people who come to your website and value the knowledge that you have are more than happy to purchase from you.
Ensure Your Content Is Entertaining and Engaging
No matter whether you're teaching or informing, it's important to that your audience doesn't get bored with your content. Just about everyone likes a good chuckle now and again. However, joking and acting the fool all the time can make you look unprofessional and unsubstantial. You'll know best what type of humor you can use. Being entertaining and engaging will help your audience want to read what's next. This emotional marketing headline analyzer will help you when you're creating the titles for your content.
Don't Forget about Breaking News
In any industry, there's always breaking news. It's a good idea to develop blog content about breaking news so that your audience sees you as a one-stop shop and comes back often. That's the very best source of traffic.
5 Step Content Strategy For Providing Value To Your Customers
When you develop your value-driven content marketing strategy, it's important that you understand who your audience is, while also knowing what your brand is and what you want that brand to represent and to whom. When you put your customer value and satisfaction first and focus on problem solving, the more that customers will be attracted to you.
If you have a system in place that takes the guesswork out of every step of the content research, creation and delivery processes you'll save time and money and get a better result. Download my Free Checklist, The 5 Step Content Strategy to discover the best practices used by the most successful bloggers and online entrepreneurs.