How To Do Marketing With No Budget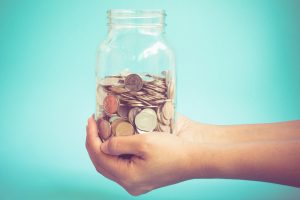 It may seem impossible to do marketing with no budget. But it's not. The good news is, even if you have a budget of zero, you can still market your products and services.
It will take longer than paid for methods, but it's certainly not an issue that should block your ability to get your business seen by prospective customers.
Don't make the mistake of thinking that you can run a business without marketing. Marketing for small business is just as important as marketing for big business. Budget or not, you must engage in marketing so that people can learn about your business and the products and services you sell. If you don't, no one will ever find you and no one will ever buy from you.
21 Ways To Do Marketing With No Budget
1. Focus on SEO
SEO stands for search engine optimization. It's the process of getting your website seen and ranked on search engines like Google and Bing. This is what you can about on-page and off-page search engine optimization. If your website is built with  WordPress, the Yoast SEO plugin will help you in numerous ways to ensure that you're doing everything to get your website seen on search engines.
2. Perform a Content Analysis
Which content do you have already that is doing well and getting conversions? That is the subject you want to create more content about, and you'll want to update that content and republish it as often as possible too.
FREE Checklist: 10 Common Business Mistakes You MUST Avoid
3. Repurpose, Reuse, and Republish Older Content
Any content you have that is the right topic can be created into new formats to use again. Provide your content on different platforms and in different mediums. Your written content can be repurposed as a video, podcast, infographic, social media post, presentation, PDF download, etc.
4. Use Private Label Content
While private label content isn't free, it's one of the most effective, low-cost marketing strategies. You buy well-written content that is written for your industry or niche.  You can then combine and reformat and use this type of content in a variety of ways.
5. Send Out Press Releases
When you're launching a product, planning to host a webinar event, or you are just starting something new, send out a press release to the right people. The more you can get the news out, the better.
6. Use Social Media Strategically
Social media marketing is essential to your success, whether you're marketing with no budget or when you're marketing when you do have money. Understand that social media is a tool to use to get the word out about your products and services.
7. Use Email Marketing
Email marketing, while not free, is essential. Email is still a preferred form of communication and most consumers now regularly access their emails on their smartphones while on the go. How many times have you checked your emails today?  The approximate return on investment for email marketing across industries is about 38 to 1.
8.Create More Landing Pages
Studies show that websites with 100 landing pages or more make more money and have a higher conversion rate than sites that don't. Landing pages can be made quickly and easily. You don't need 100 products to have 100 landing pages if you use your customer's buying cycle as your guide.
9. Contribute Content to Others
Guest posting and contributing is a great way to get the word out and advance thought leadership. Go to your competitors with your content and offer a contribution. Ask for a link back to your site. This is another time you can create a specialized landing page.
10. Curate Other People's Content
You can also market content without creating it by finding other people's content that you think your audience will enjoy and sharing it with them. Add your thoughts, share the content with the original link, and invite your audience back to discuss the content.
11. Collect Testimonials and Reviews from Customers
Another kind of content you can use for marketing are testimonials and reviews. You can put these into many types of content, such as audio, video, and text-based, on your site, in your blog, and on landing pages.
12. Work with Influencers
If you're marketing with no budget and have no money to pay an influencer, you can focus on smaller influencers who have about 10K to 50K enthusiastic followers. Often you can simply trade products for promotion or offer an affiliate link so they can earn from their promotion.
13. Start an Affiliate Program
If you can come up with about $20, you can pay for a monthly addition to your efforts in the form of an affiliate program. This is where other people market your product or service for you and you pay them a commission when they make a sale. Usually, the affiliate program is part of your shopping cart software or membership software. Look into aMember.com as well as plugins for your WordPress site like AffiliateWP, for options.
14. Build a Community
One way of marketing with no budget is via word of mouth. Building a community through Facebook Groups or online forums and bringing your audience there to you to get to know you, is a great way to encourage more purchases.
15. Get Interviewed
Another way to create more marketing opportunities is to seek out interviews to get your quotes published. You can try HARO (helpareporter.com), as well as calling your local news departments of papers, television shows, radio shows, and podcasts.
FREE Checklist: 10 Common Business Mistakes You MUST Avoid
16. Encourage User-Generated Content
Ask your audience to make comments on your content, to contribute questions so you can answer them, and to contribute to the content you market. When you incentivize or encourage them to contribute more information, not only will it help others trust you more but it'll also give you insight into your audience.
17. Comment on Other People's Content
Just like you can encourage commenting, you can also use commenting on other people's content in order to market your products and services (as long as you don't get too salesy).
18. Use #Hashtags
Get used to adding hashtags to your social media posts so that you can find your topic and so that people using that hashtag as a keyword to find the information will find you.
19. Use Better and More Compelling Images
The better the images you use, the more likely your audience is to click through to read your content, see your landing pages, and learn about your products and services.
20. Host a Contest
You can create a lot of buzz from contests and are great if the prize is more product and nothing that anyone would want unless they love your products and services. This makes them very powerful incentives to win for your ideal customer.
21. Host More Webinars and Live Online Events
Your audience will love it if you host random or planned webinars. You can also have live online events via Facebook Live or other live apps depending on where your audience hangs out. This type of content can also be repurposed to use elsewhere.
Free Checklist: Common Business Mistakes To Avoid
We all make mistakes when it comes to marketing our business. Every business owner at some time or another has or will make minor boo-boos and some cataclysmic mistakes. It's all part of the learning process.  Although mistakes are going to happen, you can avoid the common mistakes that can happen when marketing on a budget. Download my free checklist, Common Business Mistakes and avoid the false moves and slipups that even veteran entrepreneurs and business owners make.