Add Value To Your Customers To Boost Sales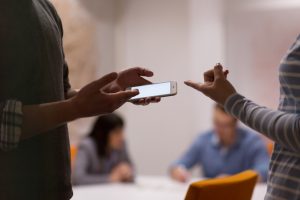 There are many ways to boost your sales and grow your business, no matter your budget size. However, when you're working with a tight budget can be daunting trying to add value to your customers and increase your sales while keeping advertising and marketing under control.
It's easy to start a business online and start selling. There are numerous products online that you can sell as an affiliate but that also means there are many competitors selling the same products and services you're offering. The difference between the competitor's business and yours will determine how the customer perceives the added value that you offer. By setting up an effective value added marketing strategy potential customers will be more likely to buy from you, rather than a competitor.
Here are 5 strategies for creating value for customers.
5 Ways To Add Value To Your Customers
1. Focus How You Help Customers 
Potential clients care about whether you can help them. Your marketing strategy should focus on clients' problems, as well as helping to solve the issues. For instance, if you're selling a weight loss product, focus on providing better health, feeling sexy, and increasing energy rather than the product. People like things that make them feel or look better.
Thus, all marketing efforts from email messages and social media engagement should focus on offering what clients want or need. You should focus on how your products or services solve customer problems. Providing valuable products to your clients will lead them to share these products with their friends and family, promoting your business. This will lead to more sales and it will increase the value of your business.
FREE Marketing Plan Generator

2. Use Different Methods to Reach Your Target Market
Not everyone on your email list follows you on Twitter or Facebook. Be where your customers are, whether it's on YouTube, LinkedIn, Pinterest, Instagram, or Facebook. Integrate your content into different formats that will allow you to reach your clients across different social media platforms without duplicating the same stuff. For instance, you can turn a YouTube video into a how-to article for your website.
Reach everyone who would be interested in your business wherever they are. Don't forget offline opportunities. Use published articles, business cards, or public speaking to reach offline clients.
3. Use Social Media Influencers
Influencer marketing is a great way of showing value to customers. It can help you raise awareness about your products and generate more sales. An influencer is somebody who already has an audience that matches your target audience. They may offer complementary goods or services to yours but they're not a direct competitor.
You can get social media influencers to feature your product in their photos or videos and tell a unique, charming story about your product. There are influencers on all social media platforms.
There are many benefits to working with social media influencers. The best way to generate more sales with this marketing strategy is to have influencers promote unique discount codes for your products or services. Don't go for only the 'stars'. An influencer with a  smaller audience can work great for your needs too.
4. Share User-Generated Content
Consumers prefer to read product reviews before making crucial buying decisions. Highlighting reviews helps to ease any anxiety about taking a perceived risk. The more detailed reviews you have, the more trust you build and the more valuable your business and offers will seem.
These reviews are experiences and opinions from other buyers and they lead a consumer to decide on whether to buy a product. Ask your customers to share their reviews and photos online. Sharing user-generated photos on your social media platforms will boost loyalty with current customers and it'll add credibility to your brand whenever potential clients visit your social media profiles.
5. Make Your Content Entertaining and Engaging
It's important that your audience doesn't get bored with the content you publish on your website and social media posts. Being entertaining and engaging will help your audience want to read what's next. When you take the time to get to know your audience, you'll have less of a hard time developing and creating the content that your audience really wants. Go to the events they go to. Go to the forums they participate in. Talk to them and listen to them about everything and you'll know what they want. This emotional marketing headline analyzer will help you when you're creating the titles for your content.
Free Marketing Plan Generator
You'll no doubt have heard the famous expression, "Failing to plan is planning to fail". Without a clearly defined plan and set of goals, your business will drift aimlessly throughout the next year with no clear roadmap for where you're heading. HubSpot's marketing plan generator helps you outline your annual online marketing strategy. It helps you to plan and identify top initiatives so you can hit your year-end goals and add value to your customers. Simply fill in the blanks on this free marketing plan generator and you'll receive a 12-month plan in less than 10 minutes.