Can You Improve Your website Content For Your Readers?
There is a vast amount of content available on the internet. How do you improve your website content so that your readers keep coming back for more? The simple answer is to give them what they really want.

This may sound hard to do, but if you take the time to get to know your target audience, or niche, you can seem like almost a mind reader and be able to market to them successfully.
Content As Your Main Marketing Tool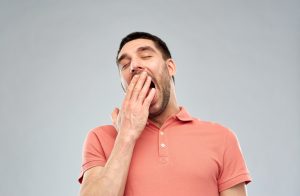 It's important to remember that quality website content is your main marketing tool. All online writers and marketers talk about content being king on the internet, but the truth is, interesting content is king. This means you can't afford to be boring. You've got to give your target audience what they want, and in such a way that it speaks to their needs.
If you can do this, they'll keep coming back for more. Even better, they might share your content with other people, giving you an even wider readership of people who want to hear all the interesting things you have to tell them.
FREE Checklist: 5 Step Content Strategy

Research Their Pain Points
Look over recent customer service emails and social media interactions. Look in any Facebook groups you might be a member of, or on forums and discussion boards you visit regularly. What are people complaining about or having trouble with? Is it possible to brainstorm content that could address their problem? Are there any products you could sell as an affiliate in exchange for a commission which would also offer them a real solution to the issue? You don't have to be pushy – just a link to the product will do.
People want to build relationships, and not just be sold to, of course, but they are also busy and eager to find solutions that work. By creating this kind of helpful content on a regular basis, you are positioning yourself as an expert in your niche worth paying attention to. This means repeat visitors, and the potential for those visitors to tell others about your great site or blog.
Content Curation
Not such a great writer? Struggling to publish new content regularly? Content curation might be perfect for you. There are a couple of ways to do it. An easy way to improve your website content is to join a network like Taboola.com or Outbrain.com. Then you place a code on your website that would automatically show news feeds for your website with articles from top publications.
If your visitor clicked on a headline about how to get low mortgage rates, for example, a new window would open and they would see an article from the popular site TurboTax . These services are free and very popular. If you've ever been to the weather.com site, chances are you've seen this type of content, as well as their own original material.
Your Opinion Matters
Another way to improve your website content is to report back to others about what you have learned in relation to your niche through the blogs and websites you visit. Chances are you have some favorite sites that you visit often and learn a lot from. Why not tell your target audience about the breaking news in your niche?
You could just give them the link. You could even use an iFrame and embed the content right in your site. A better option is to write an introduction of about 100 words as to why the information is important and why you think your niche needs to pay attention to it.
Guest Blogging
Invite others to write about a particular topic, or contribute a post. It will take the burden off you for a little while and give your readers some fresh perspectives. In this way, your content can become much better for your readers, making them eager for more.
Types of Content
Not everything has to be a blog post or article. Other types of content that can get your target audience excited include:
Infographics
Reviews
Comparison charts
Diagrams
Slideshows
Case studies
Checklists
Cheat sheets
Interviews
Screenshare videos to show processes on a computer
Levels of Content
When you're first starting out, and when many of your target audience are too, you're all pretty much beginners trying to learn the ropes. However, you and your audience will grow over time, and become intermediate and advanced level users. Creating those levels of content can help you stay relevant in their lives. It also means you can improve your website content because it isn't the same as that at a dozen other sites.
The Ring of Truth
Writing from personal experience is one of the best ways to produce vivid writing that will get read. The trouble with a lot of niche sites is you don't get any sense of personality or of authenticity. A lot of the content can be so vague (and boring) that you are left wondering if it's worth anything, or if it just filler. Lots of niche-related websites seem like clones of one another. Try to be fresh and original. Don't be afraid to play devil's advocate or take a controversial stance.
Write about what you have actually done and people will start to see you as an expert in your niche and start coming back for more. Don't know how to do something? Track your steps as you learn, and include step-by-step instructions and screenshots. They're sure to wow an audience. If you're trying to sell affiliate products, this could be just what your audience is looking for and will clinch the deal.
Free Checklist: 5 Steps To Improve Your Website Content
No matter how much you love being an online entrepreneur, some days the thoughts just don't come. You stare at a blank screen and struggle for ideas for website content. But when you have a system in place that takes the guesswork out of every step of the content research, creation and delivery processes, those days don't happen.
Download my Free Checklist, Creating A Website Content Template to discover the best practices used by the most successful bloggers and online entrepreneurs and 5 ways to improve a website content plan.