9 Advantages Of Digital Marketing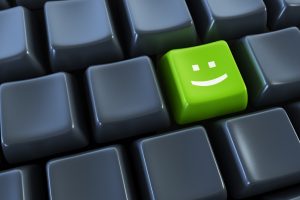 With the number of people going online increasing daily, it's hard to overstate the advantages of digital marketing.
Digital marketing examples include SEO (search engine optimization), content marketing, social media marketing, pay-per-click advertising, affiliate marketing, native online ads, marketing automation, email marketing, and more. If you can do it using online technology, it's digital marketing.
Here are 9 benefits of digital marketing and why your business should have a digital marketing strategy.
Low Barrier to Entry
Anyone on any budget, skill level or type of business can use digital marketing to get the word out about their business and offerings. This is one of the key benefits of digital marketing for small businesses.  It doesn't matter if you're a multinational corporation, or someone working from your kitchen table. Digital marketing is there for everyone to implement.
Easier to Laser Target Your Ideal Customer
Due to the advancement of online technology, it's easier than ever to target your ideal customer. The data that is collected by online platforms – whether it's a news-oriented website, a social site, or your website – makes it easier to laser target your customers in a way that has been unheard of until now.
FREE Digital Marketing Plan Generator
It's Cost-Effective
Most business owners report a minimum return on investment of $5 for every dollar spent on digital marketing today. This is really in the middle, and the least you can expect if you study digital marketing and implement it with thought and planning.
It's Easy to Measure Results
The benefits of traditional marketing (eg, press, TV, radio, direct mail, etc) still has its place. It's a good way to build relationships in your community and to create a loyal following. However, it's also quite tricky to measure the success of your offline tactics. However, the advantages of digital tools means that your online marketing can be tracked by using analytics and by creating unique pages to drive traffic to. You can also change your direction on the fly with real-time metrics from day one of your campaign.
It Increases Brand Loyalty
People like being online. They spend hours watching videos, reading blogs, listening to podcasts, and more – all online, at all hours of the day and night. When your customers see your brand mentioned and see you often engaging, answering questions, posting information, sharing thought leadership, and building community, the brand loyalty becomes stronger.
Drives Online Sales
If you want to make sales online, you must market online. Even if you don't want online sales directly, you can still use digital marketing to drive sales to get feet in the door and wallets opening at the register.
You Can Reach Customers Anywhere
It doesn't matter if your customers are down the road or across the ocean. You can use digital marketing to find them, educate them, engage with them, and encourage them to buy your products and services.
It's Effective for Local Marketing Too
If you are a local business or you want local customers for your online business, digital marketing works wonders for you here too. You can set up all your digital marketing to target your area and attract people from your area.
You Can Engage in Real-Time with Your Audience
Digital marketing and the technologies being created like chatbots, online quizzes, surveys, and games, all make it simple for you to engage in real-time with your audience anytime they're available.
Free Digital Marketing Plan Generator
Digital marketing is truly an equalizer. Small businesses and big businesses alike can use the advantages of digital marketing and both succeed. When developing a digital strategy you just need to fully understand who your audience is, what they want, and how you can provide for them.
But without a clearly defined plan and set of goals, your business will drift aimlessly throughout the next year with no clear roadmap for where you're heading. HubSpot's Marketing Plan Generator helps you outline your digital marketing strategies and identify top initiatives so you can start scaling your business with confidence. Simply fill in the blanks on this free digital marketing plan template and you'll receive a 12-month plan in less than 10 minutes.