Digital Marketing Examples For Today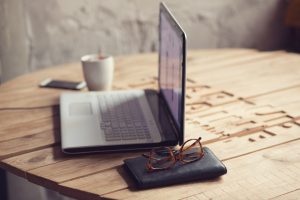 These days, whether you have an online business or an offline business, you can't ignore digital marketing if you want to keep ahead of your competition and remain in front of your customers.
Most people use their mobile devices to search for and find information about their problems, so if you're not findable online it will be hard for you to compete in today's digital world.
The benefits of digital marketing are not exclusive to big businesses with big budgets. Here are 9 digital marketing examples that are effective and don't cost the earth to implement. Some don't cost anything at all.
9 Digital Marketing Examples
1. Search Engine Optimization
Search engine optimization (SEO) is still something that most people who have websites should be concerned with. This is the way that search engines rate your website so that it appears on their search results when people are looking for information online. When you use the right content with the right words and phrases, it helps your audience find you when they use a search engine to look for the products or service that your business provides.
FREE Marketing Plan Generator

2. Pay-Per-Click Marketing
This is one of the most well known digital advertising examples. It's a paid way to market your information online. You can buy pay-per-click (PPC) ads on many different social platforms such as Facebook, but also via Google Ads. You can buy ads on YouTube too. Buy ads where your audience is, using the right targeting information so that you can get them to visit your website and answer your calls to action.
3. Social Media Marketing
This type of marketing involves using social media platforms to distribute your content to your audience, using your profiles as the home base for the information that leads back to your website or landing pages. You can use free and paid social media marketing options.
4. Content Marketing
The interesting thing about content marketing is that it doesn't matter whether youíre using social media platforms, your website, guest posting, or paid advertising – itís all content marketing. Content marketing is the most powerful and effective marketing that you can use and consist of using content to educate, inform, and engage with your audience through all levels of their buying cycle.
5. Affiliate Marketing
This type of marketing works because you pay people a commission when they sell your products. It works the opposite way too. If you want to join an affiliate program for another business and provide the link to your audience, you can make money from that as well. But if you really want to build your business, bringing on affiliates is like having a sales force do the work for you.
6. Viral Marketing
This type of marketing uses various types of content in the hopes or with the plan that it will "go viral" – meaning become super-popular and widely shared by all types of people to and from your audience. The media site Upworthy is known for its viral videos. The company's video content just "clicks" with so many people. The result is shares, likes, tweets and re-tweets across social media sites.
7. Influencer Marketing
An influencer has an audience that follows them online and answers their calls to action at a high rate. The influencer has built trust among their audience and can use that trust to help promote products for people who pay them or who give them free products. It's a popular way to get the word out about your business. Don't discount using several smaller influencers over one with a super-large audience either. They work very well to get the word out about your products and services.
8. Website Marketing
Every business needs a website today. It is the central part of digital marketing campaigns. It's where all your content lives first, and from where you push out all the content to all the other methods of online and digital marketing. Use good practices for building your website from the start. Ensure that you build a site that attracts your audience, loads quickly, can be easily viewed on both desktop and mobile devices and presents your products and services in a way that makes your audience feel as if they really need them.
9. Webinar Marketing
An effective marketing method due to the digital age is webinar marketing. Today you can use technology to conduct live and recorded webinars easily, to get the word out about your products and services while teaching your audience about  the benefits of your solutions.
Free Digital Marketing Plan Generator
These digital marketing examples are a great way to get the word out about your business. Whether you have a bricks and mortar business or a totally virtual business dealing in information products or services, digital marketing is the way to get found and build your business.
But without a clearly defined plan and set of goals, your business will drift aimlessly throughout the next year with no clear roadmap for where you're heading. HubSpot's marketing plan generator helps you outline your digital marketing strategies and identify top initiatives so you can start scaling your business with confidence. Simply fill in the blanks on this free digital marketing plan template and you'll receive a 12-month plan in less than 10 minutes.