How To Achieve Affiliate Marketing Success
Affiliate marketing is the chance to earn money selling products for reputable companies and websites in exchange for a commission. One of the biggest benefits of affiliate marketing is that you don't have to create your own product. There's no need to do the research, develop the product, write the sales letter, set up the sales funnel for customers to purchase the item, and so forth. It's all been done for you.

But one of the biggest challenges of affiliate marketing is finding the right products to sell.  There are dozens of vendors and hundreds or perhaps thousands of products that you can sell as an affiliate.
Choosing The Right Products For Affiliate Marketing Success
To achieve affiliate marketing success, you've got to choose the right products. You don't want to waste your time and money (if you run ads) promoting low-commission products that your target market doesn't really want to buy.
FREE Checklist: Affiliate Marketing For Beginners

Here are the 6 steps to choosing the right product for you and your audience. 
1. Commission Percentage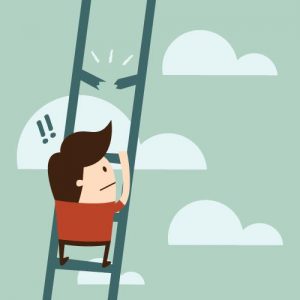 There are many companies with affiliate programs. But they don't all pay the same rates of commission. Before you start promoting a product, check to see how much commission they will pay you per sale? Don't forget to see if it's recurring income, for example, a monthly membership. Each time your customer pays for another month, you would get an additional commission. As long as they don't cancel, you will keep getting paid.
2. Earnings Per Click (EPC)
This is one of the statistics you will need to know if you're going to make money with affiliate marketing. Anything less than $1 means the product is not selling well, so don't waste your time on it. All of the best affiliate marketing programs will be able to tell you the EPC for their products.
Here's an example on how to calculate EPC when the commission is 100%. Imagine you get 100 clicks over to the vendor's sales page for product X, which sells for $50. From those 100 clicks, 4 people buy, meaning a conversion rate of 4% (which is average to good for affiliate marketing). 4 x $50 equals $200. Divide your commission by the number of clicks. $200 divided by 100 is $2 per click.
It's important to know this number because you need to track your expense versus profit. For example, imagine you want to run Facebook ads to promote this particular affiliate product. At 2 to 5 cents per pay-per-click ad, you could get 100 clicks and prospective customers for $2 in total, leaving you with a substantial profit. This is why you don't really want to promote anything with an EPC of under $1. Your time and effort are valuable and you don't want to work for peanuts.
3. At Least One Upsell
This is when the product owner offers follow-up products to your referral customer. If there are upsells, back-end products or one-time offers, it means you can break even on your advertising costs for the initial offer, because you'll increase your commissions on the other products. Just make sure that you will receive a percentage commission on any upsells. Look at the overall earnings. If you see $50 or more, for example, you know the basic product has a profitable upsell.
4. The Quality of The Product
You can determine this in a number of ways. The first is to get a free copy, or to buy it. The second is to look at the sales letter page that your customer will see. If the page is ugly or very basic, chances are it might not convert as well as a more attractive on. When looking through the product, make sure it's up to date and worth the money your prospective customers are going to spend. The last thing you want is to drive lots of traffic (and even spend money on ads), only to end up with lots of chargebacks because customers want a refund.
5. How Much Demand There Is For The Product
Have a clear picture of your target market. Find out what types of people use the products and services you provide and respond to your business philosophies. If you're not marketing to the right people, all will be lost.
There is also a score called gravity. This is most commonly seen on ClickBank, one of the top affiliate marketing companies for digital products.  The gravity number shows the popularity of the product. The gravity rating for the product that you want to promote should be at least 10 or more. If it is more than 100, it means that there is a lot of competition for selling this product.
6. Supporting Materials For Affiliates
The top affiliate marketing companies do a really great job of supporting their affiliates' sales efforts. They will often give high-quality images, banners, free content like emails and articles (which you should always rewrite to turn into your own unique content), and more. Check to see if they have a section or support page for affiliates and make the most of what you find there.
Getting Started In Affiliate Marketing
The journey affiliate marketing success generally starts with selling digital products. These are products that the customer can download instantly after purchase. They are quick and easy for a customer to buy and start using and often include lots of extra value or bonuses. They include products like ebooks, reports, online courses, software, access to membership websites and subscriptions to online film, music or entertainment channels.
You can find digital products to sell at:
ClickBank: ClickBank is the main digital marketplace. It has gradually been adding some physical products as well. You can find products on almost any topic, and the products range from eBooks to multimedia eCourses.
JVZoo: Sometimes you need to request approval to become an affiliate, but most of the time you can sign up and promote most of the products on the site. Many of them are related to internet marketing, a very hot topic that can earn a lot of profits. This might be a good niche to start with if you are a complete beginner, if only because you will learn so much about the topic as you start to promote internet marketing products.
WarriorPlus: WarriorPlus is for internet marketing products only. The basic products are  low priced

, only $7, but they run penny sales, so the more items that are sold, the more the price increases. The basic products serve as a lure for upsells which can be tens or even hundreds of dollars, so your commissions can be quite substantial.
Free Checklist: Affiliate Marketing Success
Companies are happy to pay commissions to people just like you, in return for selling their products and services. But, like any other business, it takes time, effort and work. To start or improve your journey on the ladder to affiliate marketing success download my free checklist, How To Do Affiliate Marketing.