What Is Business Process Automation?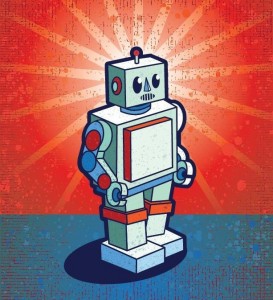 Competition is fierce in the business world, both in terms of sales and efficiency. This is where business process automation comes in handy. If you want to remain competitive, you need to automate or someone else will automate you out of business.
By automating you can put routine, redundant processes on autopilot and shift your focus to more important tasks that make or break new ventures. There's no shortage of efficient and effective solutions to business automation on the market today. You can automate and streamline everything from customer service to marketing to payroll. However, just because you can automate a process doesn't mean you should.
Automation in the right way gives your company legs to scale upwards and grow, because it helps you engage with customers in a way that makes them more likely to buy. Here are 4 business automation strategies that can help you grow your business the smart way.
1. Let Your Email Marketing Strategies Generate More Sales
Many businesses avoid using email automation because they fear it will look inhuman and robotic. While these can a turnoff to many customers, automating your email sales funnel doesn't have to be impersonal. If you do it right, you'll see a huge increase in your conversions.
By automating a process in your business, you can put together a few different campaigns – newsletters, internal sales campaigns and specific campaigns – to showcase different offers. With marketing automation software in place, you'll make your business more efficient and scalable.
However, remember that email marketing isn't about mass emails. It's more about giving your customers what they need. Set up a series of emails to create your marketing campaigns. And use these emails to nudge leads down the sales funnel and encourage them to make a purchase.
FREE Checklist: Business Systems & Automation
2. Make Your Customers Feel Valued
Just like most businesses, most of your customer queries likely come in through email, right? If so, chances are you can't respond as quickly as you'd like to each request. And wait time can negatively impact your customer retention numbers.
To most people, waiting in line for help is frustrating. And waiting online, the time can feel even more frustrating. How does a customer know you've received their query? How do they know when to expect a response?
This is where automation in business comes into play. By setting up an autoresponder that acknowledges receipt of customer queries, you can offer your customers a sense of security. And when you respond with an estimated answer time, this immediately reduces the anxiety of the unknown. The customer knows you've received their email and you'll get back to them soon. If you want to scale and grow your business, it's important to deploy this strategy.
3. Nurture Your Customers after the Purchase
Making a sale feels great. But don't sit back and relax!
Once a customer makes a purchase, interacting with them is more important than ever before. If you don't do so, you'll lose a valuable opportunity to connect with them. Interacting with customers after purchase helps you make sure they're happy with their experience and it boosts the chances that they'll buy from you again.
Like your pre-sale campaigns, you can automate your post-sale campaigns to make your customers happy without having to make an extra effort.
For instance, in 2008 when Coca-Cola noticed a decline in their sales among teenagers, they introduced a new campaign on pack point rewards. So when a customer bought a product, they'd enter the code on a website called Coke Zone to get reward points. This got customers to give Coca-Cola their personal information, and the company would then target them with an automated ongoing campaign to get them to buy more. This strategy worked. Coca-Cola saw a 49% open rate and a 71% click-through rate increase.
4. Keep Your Social Media Accounts Active
Managing and keeping social media accounts active is time-consuming. It takes time to create content, post it, and it takes even more time to respond to comments. And you don't have time to keep checking your Instagram, Twitter, and Facebook accounts.
But if you want to scale your business, you have to maintain an active presence on your social sites. There are many ways you can automate your content to keep your social media accounts current while saving time to make connections with potential customers.
Boost Engagement To Your Content On Autopilot: This tool, called Missinglett_r, automatically turns each of your blog posts into a year's worth of social media updates, pre-filled with quotes, hashtags and images. All you have to do is review the suggestions and click approve. Then Missinglett_r will send the content out to your social accounts increasing engagement and clickbacks to your site. No more forgetting to keep on top of your blog's marketing. Missinglett_r does it all for you, automatically.
Social Media Content Calendar Template: To make social media content easier for companies to plan and schedule across the accounts they manage, HubSpot created a social media content calendar template. Scrambling for social content is nothing new. We have meetings. We run late. Things come up. And it's really hard to get any meaningful amount of work done when you have the next social media update looming over your head every 30, 60, or 90 minutes. It all moves so fast which is why pre-scheduled social media content should be your new best friend.
Content Created For You: Creating content takes a lot of time and resources. With high-quality PLR (Private Label Rights) all the writing and research is done for you, and you get unlimited possibilities in putting it to use and establishing yourself as an expert and authority in your niche. This helps you to quickly and economically get a lot of value in front of your audience, which helps build relationships, places trust in your knowledge and all that you offer.
Free Checklist: Quick Guide To Business Process Automation
To scale your business, stop trading hours for money. The benefits of automation in business are hard to ignore. When you give robotic tasks to software and tools whenever possible you'll be shocked at how much more you can achieve. You'll see how fast you move to the next level once you invest more of your time in creative, human aspects of the company and less time in the redundant tasks.
If you've been doing everything yourself, you'll quickly find that this is a limiting factor to get more customers and grow your business. Putting business process automation in place makes things quicker, giving you more time to focus on growth and new ideas. To learn more about the benefits of automating business processes, download my free checklist, A Guide To Business Systems And Automation.