How To Reduce Your Time On Social Media Without Killing Your Results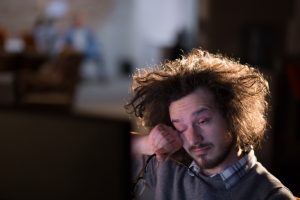 If you're like many business owners, you want to get more results from social media while spending less time there. Spending too much time on social media effects your productivity and that time could have spent on other more important tasks that can help scale your business.
And according to a study by Vertical Response:
43% of business owners spend about 6 hours per week on social media.
90% of those are on Facebook.
55% of small businesses have blogs, and the average post takes 1-3 hours to create.
Most small business owners post on Facebook and Twitter multiple times a week.
While it's tough to run a successful business, it's even tougher to maintain an active social media presence. So how can you follow the 80/20 rule and still achieve remarkable results on social media?
Here are 4 tips to help you spend less time on social media.
4 Ways To Avoid Spending Too Much Time On Social Media
1. Know Your Audience 
It's easy to jump on the social media bandwagon without a clear social media strategy that makes sense for your business. Some businesses rely on social media solely to let their customers know where they are – for example, urban food trucks. But this doesn't work for every business.
The key to social media marketing is to increase the level of engagement and awareness with your audience. The more that you can increase engagement on social media the greater your overall success will be.  However, no matter how much time you spend on, for example, Instagram, if your customers aren't on Instagram, even the best content won't achieve anything for your business.
Think about your target audience demographics and where they spend most of their time. Prioritizing your social media presence is the most valuable thing you can do to reduce and optimize the time you spend on social media.
FREE Checklist: 12 Ways To Make More Money In Your Business
2. Schedule Content in Advance
If you want to avoid too much social media time, you need to schedule your content in advance. For example, Facebook has an in-built feature that allows business owners to schedule their posts. This way you can plan and save more time during the week. You can schedule a month's worth of content in one sitting. And use the time you've saved to respond to customers and focus on other crucial areas of your business.
There are several online tools that allow you plan and schedule your content to multiple social media platforms, such as Buffer, Hootsuite and SocialGain.
With so many different social networks to manage, it can be tricky to plan which content to share at what time, and on which platform. To make social media content easier for companies to plan and schedule across the accounts they manage, HubSpot created a social media content calendar template. This handy template will allow you to organize your social media activities far in advance, making your social marketing more manageable and more effective.
3. Use Social Media Content Management Systems
The most fundamental aspect of creating a successful social media marketing strategy is knowing what content to post. Once you have the content, you need to log in to each social media channel and post it.However, there is an easier way to do this. You can use tools such as Missinglett_r. 
This tool automatically turns your blog post content into engaging social media campaigns for a whole year, pre-filled with quotes, hashtags and images.  All you have to do is review the suggestions and click approve. Then Missinglett_r will send the content out to your social accounts increasing engagement and clickbacks to your website.
4. Use Facebook's Features
Facebook has some fantastic in-built features that can help you save time without killing productivity. These features include:
Lists: This feature allows you to follow pages without worrying about the impact of the newsfeed algorithm. That means you can log in on Facebook and focus on what you want to follow. Your friend's cute cats shouldn't be on that list!
Facebook's Save:

This feature helps you to save articles that you like. All you have to do is click "Save" and you can view them later.

Favorites: By marking your favorite pages, you can spend less time on Facebook because you won't need to check your newsfeed regularly and worry you'll miss important posts. Once you add a page to your favorites, you'll receive notifications when that page posts anything.
12 Ideas For Making More Money In Your Business
There isn't a set rule on how much time should you spend on social media. When used correctly, it can help you attract new customers, improve conversions and boost sales. The thing to remember is that you don't have to spend too much time on social media for it to be productive for your business.
Time is so much more valuable than money and this is just one great reason why passive income streams are so important to your business. Passive income is a way of maintaining cash flow while requiring minimal to no effort of your own work to regularly maintain it.
One stream of income might not add up to much, but if you set up more than one passive income stream, it can become a river of revenue. Download my free checklist, 12 Ideas for Making More Money In Your Business to generate more income with little upfront work.