How To Create Your Own Information Product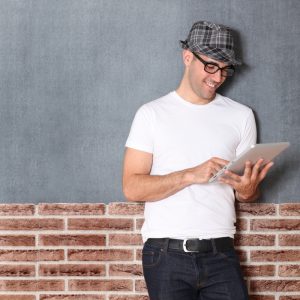 You might be thinking that there's no way you'll be able to create your own information product. But you're wrong. If you can write a blog post or a short article, you can create an information product like an ebook using the same system.
Think about it. Each chapter in a non-fiction ebook is equivalent to a long article. The skills you developed writing articles are the same as the skills you need for creating your first digital product.
But why bother to create your own information product in the first place?
Why Create Your Own Information Product?
The information products business model is beautifully simple. You create it once and your work is done. It can be sold again and again and delivered to your customer automatically. There are different types of information products and the most popular is an ebook. There's no inventory to stock and no shipping costs. Start-up costs are low and your customer can have instant access to it after purchase.
9 Tips To Create Your Own Information Product

It can seem daunting to create your own information product in the form of an ebook. But, the truth is that writing an ebook is no harder than writing a blog post. Just take it one page at time and don't worry about or think about the entire thing at once. In fact, you could technically take old blog posts, organize them in a cohesive manner, update them for the new format and publish that as your ebook. If you take it one day at a time and break it up into small pieces, you'll have your own information product ready in no time.
1. Come Up With An Idea
Before you even begin to create your own information product as an ebook, you need to know what the idea is. Come up with an idea for your ebook that fits your target audience's needs and solves problems for them.
2. Brainstorm Your Idea
Once you come up with an idea, brainstorm the idea in order to come up with enough content ideas for an ebook. Some people like writing outlines; other people like using mind maps. You can brainstorm however you want, but give yourself a time limit to cut down on procrastination.
3. Write Down Main Points To Cover
One you've fleshed out your idea, write down some main points to cover. The main points should become different chapters for your ebook. Write your table of contents first, and use it as an outline for your book.
4. Name the Chapters
Once you know the main points you want to cover, turn them into compelling chapter titles. Treat each chapter as an article and follow the same steps that your would take to complete an article.
5. Write a Summary for Each Chapter
As you write the chapter titles, ensure that you can write a short summary of what will be included in each chapter.
6. Flesh Out Each Chapter
Make a list or small outline for each chapter with the points you wanted to cover in the summary.
7. Write an Intro and Conclusion for Each Chapter
It might seem odd but writing your intro and conclusion first can help you stay focused on what you are supposed to cover within each chapter.
8. Format The eBook
Make your ebook look pretty now so that the formatting flows from one page to the next without worry. Remember to use headers and subheads so that you can easily insert the page of contents.
9. One Day At A Time
Remember to take your ebook writing one day at a time. If you're writing a 10,000 word ebook, and you only write 500 words a day (about the length of an average blog post), you will only take 20 days to finish your eBook. Not bad.
Do People Still Buy Information Products Like eBooks?
The information found in ebooks is usually available for free on the internet, if someone wants to spend the time looking for, locating and verifying it. But people still buy ebooks. They buy them from people they trust, admire and respect. As long as you develop a strong relationship with your audience first, and provide them lots of value, you will have a marketplace that will willingly pay you good money for more information that solves a big problem in their lives. Simply put, you don't want to create something no one will buy.
As an online marketer, you will most likely be creating an ebook that passes along information and knowledge that you have obtained. Even though these books are generally short in length, between 5,000 and 20,000 words, you're going to have to devote some time and energy to the effort, and you don't want that work wasted.
Selling Your Information Product
In most cases, for bloggers and online business owners, ebooks will sell for somewhere between $7 and $27. And remember, once you have take the time to create your own information product in the form of an ebook, you can sell it over and over. How-to books that solve important problems or deliver incredible results will attract more buyers than fictional romance novels and mysteries. Remember you can always change the price.  Do a little research, use the advice above, and choose a price. You can always change it later.
You will need a plan for selling your ebook. If your potential readers don't know it exists, they can't buy it. The easiest way to begin selling your ebook, and maybe also the best way is to offer it on your website or blog. You can also sell it on Amazon, Nook Press and LuLu.
Free Checklist To Help You Create Your Own Information Product
You might think that the work to create your own information product is too much. There's the research, writing, formatting, publishing and marketing that all need to be done. The creation of an ebook isn't as hard as some people make it out to be, if you follow a proven system that has worked for others. Download my free checklist to learn how to create and sell digital products like an ebook so that you can go from wannabe author to proudly published ebook writer.