7 Handy Digital Marketing Tools
OK, so I'm not really the Easter Bunny but I have got some handy digital marketing tools for you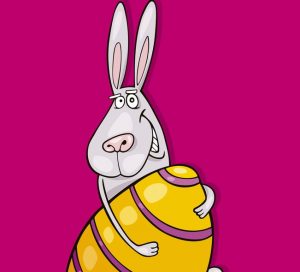 so you don't have to go searching all over the web to find top digital marketing software. Easter isn't the big gift-giving occasion like Christmas but it's still regarded as the start of the spring buying season.
Your potential customers are out there and with the right tools and resources, the more reach, impact, leads and sales you'll get.
These digital marketing tools below will help your online business not only over Easter, but for years to come.
Bonus: 3 Online Business Workshops
As an entrepreneur or small business owner, your opportunity to grow your reach is unlimited. At the heart of any good business strategy is to go where your customers are, and with the evolution of modern technologies, this means having an effective online presence. The world wide web has brought about a fundamental shift in the way customers are shopping for services and products, as people are increasingly turning to the internet and social media to research their products before they pull the trigger. The good news is that the internet has leveled the playing field, to allow small businesses to excel and stand out… And that's exactly what these 3 free workshops show you how to do.
Click Here for the Free Online Business Workshops