7 Handy Digital Marketing Tools
OK, so I'm not really the Easter Bunny but I have got some handy digital marketing tools for you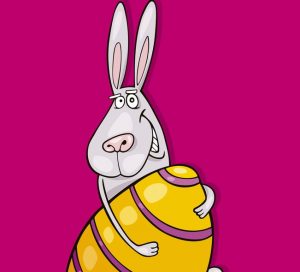 so you don't have to go searching all over the web to find top digital marketing software. Easter isn't the big gift giving occasion like Christmas but it's still regarded as the start of the spring buying season.
Your potential customers are out there and with the right tools and resources, the more reach, impact, leads and sales you'll get.
These digital marketing tools below will help your online business not only over Easter, but for years to come.
Creating eye-catching visuals for your ebooks, reports, checklists or banners can be hard work if you're not a professional graphic designer. It's fair to say that anyone can sit in front their computer and learn how to do things the hard way. But this software from  GraphixCreator makes it possible for anyone to quickly and easily create stunning 3D graphics from proven templates. There are four great 3D eBook covers you can use for free on GraphixCreator. Click on the link below and click on the 'Free Demo' button in the top right hand corner.
Click here to get started with GraphixCreator
Bonus 'Crash Course': How To Grow Your Online Income 
If you're interested in learning how to grow your online income, this is probably the best digital marketing course that you can get access to completely free. You'll learn the facts about profiting online and find out exactly why most people struggle to scale their results and make any real money. You'll see how you can grow income streams by using the right business models with the right digital marketing tools.
Click here to get free access to the online business webinar.