When sending emails to your subscribers, how personalized are they? This means more than just using the subscriber's first name, but actual personalization based on their behavior.
According to a study by MarketingSherpa, 37% of marketers said segmenting email campaigns based on behavior is the most effective way to improve email engagement. Yet, an Econsultancy survey shows that only 20% of marketers use behavioral targeting in their email marketing campaigns.
Sending targeted emails to contacts based on their behavior and actions is one of the effective ways to improve email engagement. So why aren't more marketers targeting subscribers based on their behavior?
Lack of technical know-how and strategic vision makes targeting subscribers based on their behavior difficult, but with the right techniques it's much more straightforward. Here's how to implement behavioral email marketing in your brand.
Click Here: Free Email Marketing Guide
3 Steps to Creating a Behavioral Email Marketing Strategy
Setting up a behavioral email marketing strategy allows you to offer a highly personalized experience to your audience. Also, behavioral emails help you create an immediate response to something a prospect just did.
1. Track How Customers Interact with Your Brand Online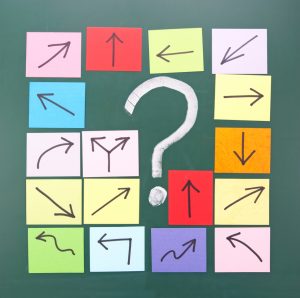 The key step in running an effective behavioral email marketing strategy is studying what your customers like, interpreting the information, and acting on it. You can't send great behavioral emails if you don't know the different behaviors to use as triggers.
Today, you have many channels to attract, engage, and convert visitors to buyers. For example, you can use your social media channels, your website, email, and marketing activities like conducting webinars and surveys. Every channel offers you an opportunity to listen to customers, learn more about them, and start a conversation based on what you learn. So you need a system to track, store and surface information about your visitors.
A customer database stores information about visitors like website activity, email engagement, social media activity, form submissions, conversion information, and data from other linked software. You can use this information to send emails to your contacts based on their activity.
2. Determine the Important Actions Users May Take
Behaviors emails are effective because they're based on a prospect's behavior. So they're never a surprise. Instead, they're an expected reaction to an action taken by a prospect.
The true power of behavioral emails is that they're activated by the prospect, not the marketer. But the decision you need make is which user actions to react to. This what you should consider:
Form submission for content/eBook: Send a transactional email to confirm a download.
View specific content on the website: Send customized follow-up content. For example, if a visitor views your case study page, send them one of your popular case studies.
Engagement/lack of engagement with emails: Send them an email with a different Call to Action (CTA) or run a re-engagement campaign.
You can consider other actions such as visiting a pricing page, subscribing to your blog, reading a specific blog post, or active engagement on social media. As you can see, it's essential to know your contact database well.
3. Start a Conversation with the Prospect Based on That Behavior
So, you've gathered information on a prospect's actions and you've identified the most important actions they may take. Now it's time to write a compelling email and start a conversation with the contact based on that behavior. If you do it right, it's a conversation, not a hard-sell that will make your prospect go straight to the delete button.
Free Guide: Improve Your Email Marketing Strategy 
Sending emails to customers is still one of the most effective marketing strategies for successful modern businesses. But it has become a great deal more competitive in recent years, with savvy readers becoming more discerning about what they put down their email address for. No one likes spam, after all. And when you're fighting for attention in a busy inbox, you have to make sure that your message not only stands out, but gets read and some action is taken. To learn more about the fundamentals of effective email marketing, download this Free Email Marketing Guide.