Does Your Website Show Up On Google Search Results?
If you've got a website online, you'll know that it's only going to be of any benefit or use if people actually visit it. And, the most common way for people to find any website is with Google search results. Google's job is to deliver quality information to their audience, and they're serious about it.

Every year there are over 2 trillion searches happening on Google, 100 billion per month, and 2.3 million per day. If you want people to visit your website, Google can't be ignored.
This is where a mysterious thing called search engine optimization or SEO comes into play. In short, SEO is one of many ways to market your website so that you get more traffic, more subscriptions for your email list, and ultimately make more sales. Let's take a look at how your website can get top Google search engine results.
How To Boost Your Google Search Results Ranking With SEO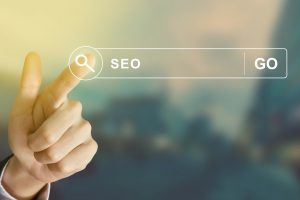 SEO is important for any online business owner who wants to get more targeted traffic to their website to build their business and provide excellence to their customers. Remember, good SEO is all about improving the content on the internet, not stifling you.
Google, and the other search engines, just want to send their audience to high-quality, relevant, honest content.
There are two types of SEO:
on-page SEO
off-page SEO
On page, SEO consists of anything you do on your website to help search engines differentiate between important content and unimportant content. Things like your website content itself, how you format the content, the titles you give the content, and more, all matter.
Off-page SEO concerns itself with anything you do off your site to help your website look more attractive to search engines and your audience. This includes gaining backlinks to your site that help your audience and the search engines know that your site is knowledgeable about the topic you cover.
FREE Checklist: SEO For Beginners

On-Page SEO
On-page SEO is a way to make your website more accessible, usable and findable. There are many ways to use SEO tactics right on your website which will not only help your Google search results but will also make the website more attractive to users. After all, users are the most important factor when it comes to your website. Here are the main factors affecting on-page SEO.
Page content – All the content on your page and keywords
Page and content formatting – How you format the content
Smart URLs – Choosing the right URL structure
Internal linking – How and what you link to within your site, internally
Image alt text – The description within the alt text of all images
Navigation – How users navigate your site and allow search engines to crawl your site
Meta descriptions – How each page is described in the meta description
Keyword density – This describes the ratio of keywords to other content
Site map – Helps search engines index your site and (if public) helps users find things
Site speed – How fast your site loads each page that your audience clicks on
Usability and accessibility – How easily your users understand and use your site
Paying close attention to these parts of your website will improve your traffic, help you get more sign-ups for your email list, and hopefully make more sales. It's one of the most important aspects of building an effective website that works for your business.
Off-Page SEO
Off-page SEO are techniques that you use off your website to improve Google search results. Using off-page SEO tactics can help build your brand, build connections with your audience, and send traffic to your website. Using the right tactics depending on your goals, as detailed below, can improve your traffic and authority factor substantially.
Social media platforms – Using the platforms your audience uses can gain you some respected backlinks to your website
Discussion participation – Commenting intelligently on discussion boards, forums, blog posts, and on social media
Guests blogging and writing – Submitting original and unique blog posts and articles to high-ranking authoritative websites and blogs
Branding – Your branding should be consistent with all things you do on and offline
Trusted directories – Use association directories like the Chamber of Commerce or well-known directories
Apps – Offering your customers an app is another way to get them to come back to your site
Press releases – Sending out press releases is a legitimate way to get attention and links
Speaking – Whether it's in person, in public, or on a webinar, it's a great way to build your brand
Q & A sites – Getting a link back to your site by answering questions about your niche can make you an authority
Video marketing – Using video through Facebook Live, Zoom.us, YouTube and other mediums to spread awareness
Customer service – Providing amazing customer service
Email marketing – Getting people on your list and then marketing to them via the list
Influencer marketing – Using popular influencers to talk about your products and services
There are so many things you can do off-page to enhance awareness and improve your image to customers and search engines. The more authoritative inbound links that go to your website, the better you look to not only search engines but also to users.
Put Your Audience First 
Sometimes in our quest to get SEO perfect, we forget why we're doing all this. Don't be that person. The most important people are your audience. Everything you do should put them first. Search engines are important, but users are everything. Users are your audience, the people you're trying to help, and your bread and butter. Therefore, if any part of SEO seems wrong for your audience and you think it would bother them, don't do it. But, test it out first to see what happens. You can always change things.
Free Checklist: Get Your Website On Google Search Results
SEO practices enable people who are searching for something related to your website to find it by using the search engines like Google. When you think about SEO you must think about Google and what Google teaches as best practices to ensure that your audience can find you. If you think you can reinvent the wheel, or trick the system, you're wrong.
But, thankfully, you can use good SEO practices to get found. The great thing is, this makes the internet better for everyone because the objective of Google search results is to deliver top-notch results to please their customers. To discover more on how to be first on search engines, download my Free SEO Checklist to help you incorporate SEO into your online marketing strategy.