4 Steps You Need to Take To Increase Customer Loyalty Online
It's easy to start an online business and start selling. Hence, there are numerous products online and there are many competitors offering the same products and services you're offering.

The difference between a competitor's business and yours will determine how the customer perceives your value. You obviously want potential customers to see the immediate value you offer in all the different areas of your business so that they not only buy from you now but come back and buy again.
Here are 4 ways that you can increase customer loyalty online.
How To Increase Customer Loyalty Online
1. Focus on the Value You Offer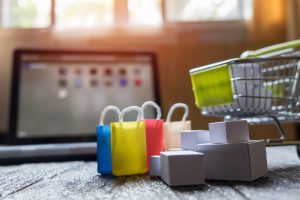 Potential clients care about whether you can help them. Your marketing strategy should focus on clients' problems, as well as helping to solve the issues. For instance, if you're selling a weight loss product, focus on providing better health, feeling sexy, and increasing energy rather than the product. People like things that make them feel or look better.
All your marketing efforts from email messages and social media engagement should focus on offering what clients want or need. You should focus on how your products or services solve customer problems. Providing valuable products to your clients will lead them to share these products with their friends and family, promoting your business. This will lead to more sales and increase customer loyalty online.
FREE Checklist: The Online Business Mistakes You MUST Avoid
2. Use Different Methods to Reach Your Target Market
Not everyone on your email list follows you on Twitter or Facebook. This doesn't mean you duplicate messages across social media platforms –  you'll annoy your consumers! Be where your customers are, whether it's on YouTube, LinkedIn, Pinterest, Instagram, or Facebook.
Integrate your content into different formats that will allow you to reach your clients across different social media platforms without duplicating the same stuff. For instance, you can turn a YouTube video into a how-to article for your website.
Reach everyone who would be interested in your business wherever they're. Don't forget offline opportunities. Use published articles, business cards, or public speaking to reach offline clients.
3. Use Social Media Influencers
If you want to generate more sales and increase customer loyalty online then you need to consider using influencer marketing. This is where you identify a high-profile individual who has an established and sizeable social media relationship and following with a core audience that is the same as your customer base.  Influencer marketing builds and expands upon the idea of the old celebrity endorsement, with emphasis centered around a content-driven marketing campaign.
You can get social media influencers to feature your product in their photos or videos and tell a unique, charming story about your product. The benefits of working with social media influencers are many. One effective way to generate more sales is by having influencers promote unique discount codes. Find top-tier influencers or micro-influencers to promote your discount codes.
4. Share User-Generated Content
Consumers like to read product reviews before making crucial buying decisions. Highlighting reviews helps to ease any anxiety about taking a perceived risk. In a recent HubSpot Research survey, 1/3 of respondents said review sites played an important role in their purchasing decision-making process. The more detailed reviews you have, the more trust you build and the more valuable your business and offers will seem.
These reviews are experiences and opinions from other buyers, and they lead a consumer to decide on whether to buy a product. You can also boost your sales by asking your customers to share their photos online. Sharing user-generated photos on your social media platforms will boost loyalty with current customers and it'll add credibility to your brand whenever potential clients visit your social media profiles.
Free Checklist: The Online Business Mistakes To Avoid
We all make mistakes. We wouldn't be human if we didn't. In the world of online business, you're going to make some minor boo-boos and some cataclysmic mistakes. It's all part of the learning process. Although mistakes are going to happen, you can avoid the common online business mistakes and other pitfalls that are lurking around the corner. Download my free checklist, The Top 10 Online Business Mistakes, and avoid the false moves and slipups that even veteran online entrepreneurs and bloggers make.