How To Increase Your Engagement on Facebook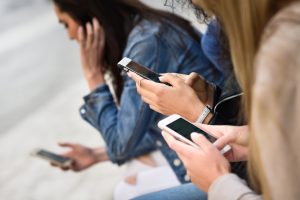 There's a good chance your competitors are harnessing the incredible power of the most heavily trafficked social media site in existence. Even if your competition isn't marketing on Facebook, you need to, because there are more than 1 billion active daily users on Facebook – many of whom may be interested in what your business has to offer.
Facebook is a busy place, and there are plenty of other businesses who are competing for attention. If you've ever found yourself in the position of wondering how to increase your engagement on Facebook, here are some steps you can take that will help make that happen.
1. Ask Questions
Asking your fans questions and using fill-in-the-blank posts are some of the easiest ways to increase your Facebook page engagement. When you want to generate likes and comments from your Facebook fans, post a few of these and watch and see how it gets your community talking. It works like a charm. Every time. Here are a few suggestions you may want to try:
How many rings before you answer the phone?
What's the first luxury car that pops up into your head?
If I hear one more word about ______, I'm going to explode!
FREE Checklist: How To Run Successful Facebook Ads
2. Use Images
If you're trying to get more engagement, using images is a great way to tell stories quickly and powerfully, as well as get more exposure in the various news feeds of your audience. Plus, they look good and can be impressive. If you take the time to brand your photos with your business logo, everyone who sees your great pic on Facebook will instantly know that it's coming from your business.
3. Give Your Audience an Inside Peek of Your Company
One cool thing about using Facebook as a marketing tool is the way it lets you promote your business without appearing overly promotional. One way to do this is to post photos of employees, customers and the town where your business is based.
4. Always Be Specific
Pay attention to what types of content your fans respond to, as well as what posting times tend to get more comments, likes and shares. It's best to err on the side of more posts (rather than fewer), as long as your Facebook engagement rate is holding steady or increasing. Facebook's news feed algorithm ties organic reach to how much fan engagement your posts get. So, the more likes, shares and comments you get on your posts, the more fans will see your future posts. That means you've got to motivate your fans to click on your posts. And the best way to get fans clicking is for you to keep your posts short, simple and clickable.
5. Use Your Fans' Content
Social media is a sharing economy. Sharing is how we build relationships with fans and influencers, and it's also how we provide breaking news to our followers. So, don't hesitate to share relevant, useful content from other businesses who post in your niche.
6. Keep Posts Simple
Sometimes a simple text-only status update will go viral. In fact, according to the stats, text-only updates consistently generate more fan engagement than posts with photos, links and videos.
Remember, it's all about knowing your fans and the best types of posts for them.
7. Be Consistent
It all comes down to posting useful content with a consistent voice that your community knows, understands and wants. Here are 8 ways to do this while maximizing your Facebook engagement strategy:
Ask questions
Post fill-in-the-blanks
Post photos
Talk about the news
Ask for likes
Target different fans
Talk about Facebook
Celebrate today
8. Love Your Followers
There's nothing like the love for your fans to get your community talking and sharing. Try showing your love in the form of public recognition, which your page can do by sharing the posts and content your fans leave on your page.
9. Don't  Hesitate to Let Your Hair Down
While posting relevant content and driving traffic to your website is always the goal, sometimes it's a good idea to let your hair down so your followers can enjoy and share a light-hearted moment with you and their friends. So, test the waters by posting that funny pic, video or caption that tickled your funny bone. The chances are high that if you think it's hilarious, others will too.
A humorous post can generate a great response and end up being shared around social media like wildfire. The fact is, few people are going to engage with your posts if you only talk about yourself on an ongoing basis. As discussed earlier, engagement is critical for getting more fans to see your future posts.
Free Checklist: Increase Your Engagement on Facebook Ads
A paid and organic social media strategy will increase your engagement on Facebook. Although everything about Facebook isn't perfect, the truth is that with more than two billion users per month, Facebook advertising strategies still work. Yes, they do make changes to their advertising guidelines without notice which can be frustrating. But if you remain diligent and watch your spend and results carefully, you can buy Facebook engagement and get a good return on your investment. For more info, download my free checklist, How To Get More Engagement on Facebook Ads and make the best use of your social media marketing.