How To Start Making Money On The Internet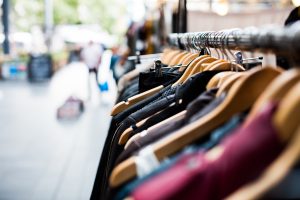 It feels great when you're able to help friends or family choose the right product or service that they need when they're trying to solve a problem or get something fixed or improved. And many people are using this same process for making money on the internet.
Whether you're looking for ways to earn extra income, a part-time job, filling up your spare time or want to convert your knowledge into income, there are many opportunities to work online for free and get paid.
Legitimate Ways To Make Money Online
Creating Reviews
Would you like to leave online reviews to help other consumers make an educated buying decision? Product reviews play a crucial role in the buying journey. They also help manufacturers make improvements to their products. Today, you can get paid to write reviews by sharing your opinion online.
If you're searching for the best restaurant to eat, a hotel room to book, or a new product to buy, online reviews dramatically influence your buying decision. Studies show that over 86% of consumers read local reviews when looking for products/services in their area. Reviews are as powerful as personal recommendations from friends and family.
It's easy to get paid to write reviews. Here are some companies that pay for them:
You can get paid to write online reviews at Swagbucks. You can earn money in two different ways. The first way is by answering online surveys that ask for your opinion about particular brands, products or services. The other way is by signing up to test products. When you sign up for promotional offers and leave reviews after testing out products, you'll earn Swagbucks (SBs) points. Although these may be one-time offers, you can earn several dollars just for signing up on offers and you can even save money on the actual offer.
Another way of making money on the internet while helping other consumers make an informed buying decision is with UserTesting. This website pays internet users to test apps and websites. UserTesting pays $10 per review when you make a 20-minute review video. This is a great opportunity, especially if you prefer voice words instead of writing your opinion.
You can leave reviews with any mobile device if it can download the recording software and can record you testing the service in real-time. Today, more brands pay good money to watch consumers interact with their products and UserTesting is a great way to make money by leaving reviews.
FREE Checklist: How To Make Money Selling Other Peoples' Products
Get Paid to Write Amazon Reviews
Amazon is a huge player in the e-commerce marketplace. It offers over 400 million different products so you're very likely to find a product that you like or have purchased. With so many products, Amazon cover almost every area you can think of, which makes it a popular choice for consumers.
You can leverage Amazon to earn money in multiple ways, such as selling on the storefront or promoting affiliate products on your social media accounts.
Writing Amazon reviews is one of the most popular legit ways to make money from home. Since most consumers use reviews to decide what to buy online, most brands are excited to work with you and pay you to promote their products.
Earn legit cash online by writing product reviews on your website, including for many products on Amazon. By promoting Amazon products on your site, you get paid per purchase, not per review. While you may write your review for free, you'll get paid for each sale generated through your links.
Instead of getting paid one-time for a review, you'll get paid repeatedly for each sale generated. For instance, even if you make $20 in sales per review page, writing 50 reviews like that can earn you $1000. Since these pages you write will stay online forever, this means you'll create a stream of passive income for years to come.
Sharing Resources
The world is shifting to the on-demand economy for the individual, which offers excellent opportunities for wealth creation, remote work, time freedom, and legit ways to make money online.
For instance, you can use Airbnb to host travelers in your home. You can share your home while earning money. Maybe you hate driving so much that your car sits in the garage 70% of the time. You can earn money by sharing it out on Turo for extra income. Also, you can rent out your vacant parking space using JustPark.
Do you own a spare bike or do you rarely use yours? You can rent it out as well, using Spinlister.
In fact, these days you can practically rent out anything you own, including the shirt you're wearing. You can also rent out your entire wardrobe, including shoes, accessories, handbags, etc. using Style Lend.
To earn income renting and sharing your resources, take tons of high-quality pictures. These leads to faster rentals and great prices. Also, you'll need to create detailed and engaging product descriptions. The more information you provide, the more likely people will be interested. Also, make sure you keep an updated schedule of all your rentals. You don't want to rent out your car while you're supposed to go on a road trip. The sharing and rental industry is projected to hit $59.4 billion by 2022.
A Beginners Guide To Making Money On The Internet
You can start earning money online today by writing online reviews and helping other consumers make an informed buying decision. Also, you earn money by sharing and renting out your resources.
However, for the greatest success, you must offer value and stay on the cutting edge in this on-demand economy. Identifying your unique selling points and learning how to market the value of knowledge and resources will make all the difference to making money on the internet.
Success comes from choosing the right niche, staying committed and understand your audience. For more information on how to earn money online selling other peoples' products and services, download my free checklist, Affiliate Marketing For Beginners.