9 Ways To Sell Affiliate Products As A Blogger
To sell affiliate products on your blog, you can insert a unique affiliate hyperlink in your content to direct people to products or services that you think they might want to buy. That unique hyperlink is tracked back to you, so if somebody's buys after clicking on your link, the product owner will pay you a commission. 

So, for example, If you write a blog about photography, you can link to a wide range of photographic products, courses, books, accessories and services that will appeal to your target audience. Selling affiliate products from your blog provides a great online income potential, but it does involve more than simply writing "click here to buy product X".
Here are 9 ways you can sell affiliate products on your blog.
1. Make It Personal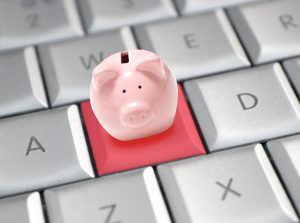 It has been statistically proven that people are much more likely to buy (or avoid) something after reading a personal review. With that in mind, rather than just posting some objective comments about the products you're advertising, buy them and try it out for yourself. You can then write affiliate marketing product reviews saying what you liked and didn't like. People who follow your blog religiously will really value your thoughts. You could even contact the seller and come to an agreement regarding free trial products for you to review on your blog.
FREE Checklist: Affiliate Marketing For Beginners

2. Write About Other Things
If everything you ever write is centered around a product and why other people should buy it, you'll struggle to make much money with affiliate marketing. People want to read something that sounds genuine, so only review and advertise the products that you really believe in. Your blog will stand out and sound more real, and you'll be able to benefit from quality buyers and readers.
3. Give Things Away
This can vary depending on what your blog is about, but you can give away free items such as guides, tutorials, newsletters, magazines, or even physical goods sent out in the post. By giving free things away on your blog as well as advertising the pricey items for sale, your readers will come to regard your blog as something fun and exciting, rather than just a platform for trying to get commission from them.
4. Offer Something Extra
If you really want people to buy the item from you rather than through the website of another affiliate marketer, you'll need to offer something extra. People will buy without hesitation if they feel like they're getting a really good deal. This could be your own personal guide to using the item, or it could be a small extra that you like to use with it and will send out to all buyers separately.
5. Do Your Research
Find out what it is that your blog readers want to know about. If you blog about home décor, conduct a poll to see whether people want to learn about wallpapering, decoupaging, choosing the right colors or looking after the garden. The more you know about your audience, the better you can recommend affiliate products that they will want to buy.
6. Promote Your Blog
You can create links to your blog from social media sites, such as Facebook, Twitter, Pinterest and LinkedIn. This allows you to target a wider audience, since some people may or may not use certain social networking platforms. Comments and messages are also a proven way to find out more about your audience and tailor your marketing techniques appropriately.
7. Avoid Time-Sensitive Products   
Your blog posts will be around for many years after you first post them. If, a few years ago, you recommended a book called 'How to Make Money in 2016', it won't be relevant today and is therefore limited in terms of the information and also how much income you can make from it. There is an almost unlimited number of affiliate marketing products to sell so rather than creating content and information for products that are only relevant for a limited amount of time, concentrate on products which will still be relevant in 5-10 years from now.
8. Work On Increasing Your Traffic Levels
With more traffic to your blog, there are more people who could potentially buy the information products. Teach yourself about Search Engine Optimization (SEO), keyword research and the type of content that people want to read online today. By improving the basics of your blog, you can improve the sales and earn more money.
9. Write What You Know
Even if you think another type of product might sell better, the content will be more valuable to your audience if you're an expert. Writing about what you know ensures that you can sell top quality affiliate products. There is a niche market for almost everything, and if the audience is small, your competition will usually also be small.
Free Checklist: A Beginner's Guide To Sell Affiliate Products
When you sell affiliate products, either physical or digital products, it's a great way to generate income from your blog. You don't have to stock any items, sort out any payment systems or manage the product delivery. The affiliate company manages all of that. Companies are happy to pay commissions to people just like you, in return for sending your audience to their website sales pages. To learn more about the top affiliate marketing programs and how to earn the best affiliate commissions download my free checklist, How To Be Affiliate Marketer.