Why Mobile Optimization Is Important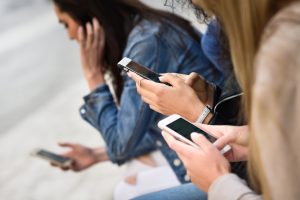 Mobile devices are the most widely used internet devices and their popularity is growing significantly. So, it's vital that you optimize your website for mobile devices. Because by 2025, 75% of the world population are expected to use just their smartphones to access the internet.
It's easy for people to browse the internet from their mobile devices and this is great for your brand. Our love for smartphones makes it easy for your existing and prospective customers to access your website.
These days, search engines want to direct their users to a mobile friendly website. So, when you optimize your website for mobile you can generate more traffic and boost your conversions.
How To Optimize Your Website For Mobile
1.Use a Responsive Theme
If you're looking for a quick fix, consider changing your theme entirely. If you own an established website, this can be a challenging option. But if your website has low traffic or you're just starting out, then installing a brand-new mobile ready theme is a viable option.
And if you're using WordPress, changing your theme is easy. Go to your WordPress dashboard and under "appearance" click on "themes" and then click on "install themes." Select "responsive" and hit "search." This will bring up all the responsive WordPress themes. Choose one that's suitable for your website and install it.
Double-check to make sure your new theme looks great on all devices and follow the tips below to make sure everything is up to standard.
You can use Google's mobile-friendly tool to check if you have a mobile optimized website
FREE Checklist: How To Get More Visitors To Your Website
2. Simplify Your Menus
Usually, mobile screens are smaller than desktop or laptop screens. Remember this when designing your menu options. Avoid having a more extensive menu with many options because this complicates things on a smaller screen.
It's annoying when visitors have to scroll or zoom in and out to see all the navigation options. So make sure everything is concise and fits on one screen. For many websites, the typical sidebar is useless on mobile devices. It's pushed down to the bottom of the page, and no one uses it.
3. Keep Forms as Concise as Possible
How many forms does your website have? Too many? If you're asking your web visitors for too much information it will put off mobile visitors. So, adjust your design to keep your forms short. Remember that when someone is filling out a form on their mobile device, sometimes it's hard to type and navigate on a smaller screen.
Analyze your forms and determine if you need every line. For example, if you want prospects to subscribe to your email list, asking for their home address and phone number isn't useful. And forms designed to convert visitors into buyers shouldn't ask what their favorite colour is. Here, you only need to get their billing and shipping information.
Don't forget that a long and complicated checkout process is one of the top reasons prospects abandon their carts. If you're looking to reduce shopping cart abandonment rates for mobile users, you must change the design of your mobile website forms.
4. Use Pop-Ups With Care
Pop-ups on your mobile website can be difficult to close. Remember, people use their thumbs to navigate on small screens. And the "X" button to close the pop-up is too small on a mobile device, which makes it hard for the user to close the window. Also, the user is likely to click an ad accidentally while trying to close the pop-up. And they'll get redirected to a new landing page, which ruins their experience.
If you decide to keep pop-ups in your mobile site, test to make sure it doesn't hinder the user's experience. And be wary of cheap pop-up tools and plugins look great on a larger screen but can completely ruin the user experience on mobile devices.
Alternatively, instead of completely removing the pop-up on your mobile site you can try these things:
Simplify them. One option is to make your forms as simple as possible to fill out and make it easy to close them.
Only use pop-ups when a visitor clicks. The idea isn't to use pop-ups that come up after someone spends a certain amount of time on your web pages. Instead, offer your visitor a lead magnet and ask them to click a link to get it. Then, the pop-up will appear to collect their information. Internet users are more receptive to this kind of pop-up because they're the ones who asked for them.
5. Prioritize Speed
No matter what changes you make on your website, it's very important to keep speed in mind. This is because more than 50% of users abandon a mobile website that takes more than 3 seconds to load.
The best way to make sure your website loads quickly is to simplify your design. Also, you can reduce your loading time by removing unnecessary heavy images and flashing lights. Remember, simple websites load quickly and they have higher conversions.
Free Tutorial:  Optimize Your Website For Mobile Devices
According to Statista, over 50% of the global web traffic comes from mobile devices. This percentage is even higher in some countries. For instance, over 65% of web traffic in Asia comes from mobile devices. Therefore, if you don't optimize your website for mobile you're going to lose a lot of traffic.
If you want to stay on top of your search rankings and drive more traffic to your website, you need to know the emerging search engine trends. The key to getting your content to rank well in search is having a clear understanding of how Google finds, analyzes, and ranks your content. Check out this free search engine optimization tutorial from HubSpot to help you identify specific areas for improvement so you can give your website a better chance of ranking.