Video marketing is a great way to reach your target audience and a powerful tool that can be used for business growth.
It helps you build trust with your audience, increase conversion rates, and generate leads. However, a strategic understanding of using your online video for marketing is needed. You need to use the right tools and a targeted strategy to reach the right audiences at the right time. This allows you to generate leads, increase conversion rates and build trust while driving traffic back to your website.
Here are 6 ways to use video marketing in your business.
Why Video Marketing Has Never Been Easier…(Click Here)
6 Ways To Use Video Marketing In Your Business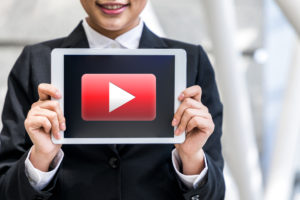 There are many different ways to use video marketing to engage and interact with your target audience. Using videos is a powerful source of content that is attractive to many online users.
Video makes your content easier to read and it's highly shareable further increasing your reach and helping you to build a loyal audience.
1. Make Reels on Instagram
With Instagram Reels, you can create a video collage on your phone and post it to the platform for all of your followers to see. It's a great way to show off all of the best moments from your day – from getting ready in the morning to conquering that epic hike or other entrepreneurial goals.
2. Start a TikTok and YouTube Channel
TikTok and YouTube are both social media platforms with millions of monthly users. TikTok is a micro-video app that allows users to post short clips with music in the background. On the other hand, YouTube's streaming service enables people to upload and share long-form videos easily.
3. Tell a Story
Storytelling is an attractive way to create a message your audience will love and stay interested in. It's one of the best ways to persuade your audience or make them feel a certain way. So, if you want to make the best impact with video marketing, tell a story.
4. Educate and Engage
Informative and engaging videos are what keep your audience interested. It also helps them to share your content so you can reach more people. The more engaging and informative your video, the more likely your audience will consume it and share it with others.
5. Showcase Your Products or Services
Video is a powerful marketing tool in the modern-day business world. It's also one of the most powerful ways to highlight your products and services. Statistics show that businesses who use video as part of their marketing efforts are more likely to generate leads, convert leads into prospects, and close sales faster.
6. Go Live
The benefits of performing live events on social media are endless. Live videos don't get lost in the feed, and you can reach a wider audience. You can also interact with your viewers, which builds relationships.
The Easy Way To Use Video Marketing In Your Business
Video works. It's now the primary way people want to learn, shop, and interact online. But many business owners don't use video for marketing as they think it's too time-consuming and laborious because of the complex software, editing, aspect ratios, file formats, etc to fiddle with.
But now it's easy to get your video marketing ideas created with a professional-looking and high-quality video quickly and easily, without the long and painful learning curve. There are many different video makers out there, but I recommend using Lumen5 if you really want the quickest and easiest way to use video marketing in your business.