To tell the right brand story and attract an audience that benefits you, you need to evaluate your company, target audience, and other categories that are necessary for your success. A great strategy to unlock all the information you need is to ask yourself deep and open-ended questions.
Here are 10 useful questions to help get your brand's story started.
FREE Checklist: Branding For Small Businesses & Bloggers
10 Questions to Help Create a Better Brand Story
History
Target Audience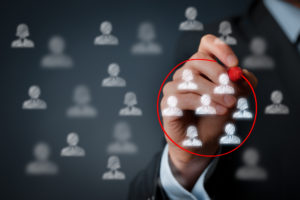 Vision and Main Objectives
Competitive Edge
Brand Identity
Free Checklist: How To Build Your Brand
As you answer each of these questions, find a creative and innovative way to put it together organized and consistent with your goals and understanding of your target audience. If you can answer these questions, you can better lead a successful and profitable business whether you develop a brand story or not.
Know your audience so that when developing your brand, you know what will speak to them. If you build your brand properly, you can create loyal, lifetime customers who can't wait to tell others about your business. For more information, download my free checklist, Branding For Small Businesses to help you reinforce the objectives of your business and communicate to your audience what your business is.