Ready To Improve Your Copywriting Skills?
One of the most important aspects outside of your product or service is the content that you use on your website and sales pages to get more leads and sales. After all, you can have the best product ever created but if no one can understand how it will benefit them, you'll make no sales.

When you have the right copywriting skills you can set yourself apart from the competition and make a real difference to your bottom line. You need to put your target audience at the center of everything you do and create the kind of written content they really need.
Here are 7 tips for writing copy for your website that you can start using right away.
7 Tips That Will Improve Your Copywriting Skills
1. Develop Audience Personas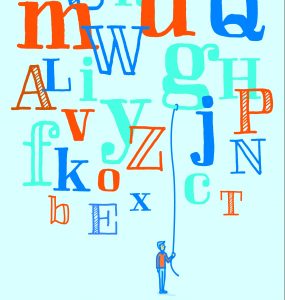 Your job when writing any copy is to get to know your audience as intimately as possible and to engage with them. Creating audience personas helps to give you the right information on who you're writing to. In other words, who you're trying to persuade with your writing. You can create more than one audience persona too.
In fact, you should map the audience personas you create to their buying journey, as well as by targeting the various audiences who need your product.
2. Understand Your Products
Study the benefits your product or service offers your audience. If you're not sure, ask the people who have bought or tried them. What do they feel are good benefits of your products? It might help you to write a list of features, then beside each feature write down the benefit of it for your audience so that your copywriting focuses only on the benefits.
FREE Download: 5 Step Content Strategy

3. Learn Persuasive Writing
Persuasive writing is all about finding the right words to convince the reader to believe your information is the best advice and your product is the best solution for them to solve all their problems. You want them to build up the "know, like, trust" factor with your writing. Many devices are used in copywriting techniques such as metaphors, similes, repetition, and parallelism.
4. Write Headlines with Clarity
The job of the headline is to get the audience to click through so that they can read the next sentence. The aim is to create a headline that is clear. The best headlines mention the solution, give a time limit and address objections. But you don't have to include all three every single time in each headline; just using one will make a huge difference.
5. Learn AIDA
This popular marketing concept (an acronym of Awareness, Interest, Desire, Action) can easily be used to develop an amazing content marketing strategy that gets results for any type of product or service. It's all based on the marketing funnel and where your buyers are in their buying cycle.
This is the process where your audience is learning about the product, service, or problem. Your job at this stage is to provide articles, advertisements, webinars, podcasts, paid search, landing pages, and other informative content freely on your website, and via download of a white paper or other freebie in exchange for their email address. This type of content will help your audience become educated about their problem, and help inform them about your solution.
At this point, your audience has an interest in the product. Hopefully, they have signed up for your email list or at least visited to your website. You can use a lot of technology at this point, such as sending them emails if they signed up for your freebie. You can also remarket to them using the Facebook pixel to bring them back to your site.
Now you'll need to provide web content, email marketing content, newsletters, social media content, and more targeted content so that you can turn their interest into desire. Let them know why your product is better than the competition's.
It's likely that your audience already has the desire to make a purchase at this point. You can build that desire by being more explicit regarding the benefits of your offerings. By fully explaining how your product or service solves the problems of your audience, you can make them desire your product.
At this point, you can provide informative checklists, reports, e-books and more information to help you persuade your audience to make a purchase. Show them what others have accomplished with your products and make them want them.
Nothing is more important than the call to action. No matter how good the rest of your copy is, without a clear call to action your audience may not act. If you want to cause them to act, bring out all the big guns. Cause your audience to react by making a purchase. Case studies, testimonials, factual data, and even courses can work to persuade your audience to finally make a purchasing decision.
6. It's All About the Audience
Your audience is trying to learn something about a specific topic. They're looking for answers to their questions so that they can find solutions for their problems. When you tell your own story, it should be from their perspective and not from your own. Why you're the right person should make them feel comfortable in working with you due to your experience, expertise, and knowledge.
7. Test Everything
Thankfully, the technology exists today to help you ensure that you're using the best headlines, best images, and the best words for your copy. Test different headlines, test different types of sales pages and test various places on your website for the best response to your efforts.
The 5 Step Content Strategy To Improve Your Copywriting Skills
Content is king online and knowing how to write great copy is essential. Using the right copywriting skills above can make a big difference in your clicks and conversions. To learn more on how to write great copy, download my free checklist, The 5 Step Content Strategy to discover how successful online entrepreneurs plan, create and deliver great content.