Create An Online Contest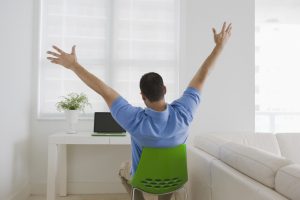 Hosting a contest is a very effective marketing strategy that has been around long before the internet. It's been around a long time because it works. It helps bring in buyers, causes a buzz and spreads brand awareness.
It's no different when you create an online contest. They're a great way to engage with your audience, and add readership to your website content and people love them!
A good contest can pay off for years to come due to the publicity that occurs long after it's over.
Why Create An Online Contest In The First Place?
A giveaway contest or challenge allows you not only to create something useful and beneficial for your audience on a particular topic, but it creates more engagement with your target audience. The contest can create a flood of comments and questions – all fodder for you to further engage with those taking part in the contest. In the process, you also find out a lot more about your audience.
Know Who You're Targeting
If you don't know what your goal is and who you're targeting with the contest, you might not succeed. Is your goal to get more email sign-ups so that you can nurture them and sell to them later? Is your goal to sell products directly? Setting this part up right is essential to your success.
FREE Checklist: How To Create An Online Contest

Choose the Right Type of Prize
This is another essential component of your contest. If you don't select the right prize, you may just have freebie seekers joining. You want the prize to be related to your product (or be your product) and something only your target audience will want. Giving money or tech products is best left to contests for your affiliates rather than your customers. So be sure you choose the prize based on who is going to receive it.
Add Incentives to Act Now
Don't let your giveaway contests go on forever. Make it short and sweet so that you can get onto the real thing fast. A contest that lasts too long will get boring for people. Don't give it more than a week, but do talk about it more than the week leading up to it to give your audience notice.
Track and Test Everything
When you set up your goals, you'll want to match each goal with something you can track using your analytics software. You can use Google Analytics or if you're using special software such as email software, it may have native tracking solutions to use. Don't assume why things are happening as they are. Know why they are happening by studying the data.
Get Your Affiliates In on It
You can also have a contest for affiliates to get them going. Offer incentives via each level. For example, "Sell 10 and you'll get double the commission" or something like that. Make it something big that really gets them motivated to promote. Prizes for an affiliate contest can be cash, technology, or pretty much anything they like, so it's easier to pick a prize.
Build Up to the Contest
Don't just launch the contest on the first day. Instead, talk about it while you're planning it. Get ideas for prizes from your audience (or affiliates if it's an affiliate contest). As you talk about these things, you'll be creating buzz and excitement about the contest in advance, so people will be ready to go when it launches.
Stay Excited and Show It
When you're hosting a contest, it's up to you to jazz people up and get them excited. Talk about it before, during, and after. Do Facebook Live videos so that people can hear and see your excitement. Excitement is contagious.
Follow Up
Don't just let the contest be over and die. Instead, make sure you follow up with people who got on your list due to the contest, to affiliates that did very well, and to your audience by letting them know about the winner that you brag about via your social media and blog. Finally, when you create an online contest,  ensure you are following all the rules, regulations, and laws that are applicable to your industry or niche.
Free Checklist: How To Create An Online Contest
Contests are a great way to increase brand awareness, create buzz about your products and services, and boost engagement and sales at the same time. Treat the contest as you would another product so that you promote it, launch it, test it, and improve it for the next time. To help you create an online competition platform for your business, download my free checklist, How To Run An Online Contest, and get more people interacting with your website to expand your email list, drive sales and generate profits for your business.