How To Build Your Email List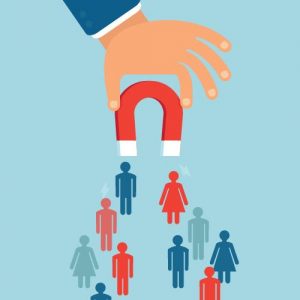 One way to build your email list and segment your audience is by offering freebies. Freebies are also called lead magnets.
A lead magnet is a solution that is free to the person who is going to use it, but it usually requires the receiver to provide their personal information such as an email address and a name.
Having said that, sometimes it's good to ask for more information to help you gather statistics. For example, some lead magnets ask you how many employees you have or how much you earn every year. If the information is essential for you to know, ask it before giving the freebie, although you'll get more responses if you keep the questions short and straightforward.
Here are 8 ideas for freebies that will help you build your list fast.
8 Freebie Ideas To Build Your Email List Fast
You can add freebies within the content you publish on your blog, send them via email to subscribers, and offer them on a sales page too. The more targeted ways you offer your audience to download your offers, the bigger and more responsive your email list will become.
1. eBooks and Reports
This is likely the most common freebie you've seen. An eBook or report designed into a PDF download that the receiver can read and use on their computer or smartphone is easy to create and easy to promote.
Keep these freebies short by limiting them to one problem and one solution. For example, you might want to provide 10 Tips for Helping Your Puppy Adjust to Their New Home as an eBook if you're a dog blogger who sells dog toys and equipment or dog food.
Click Here: Free Certification Course in Email Marketing
2. An "Ultimate" Guide
Combine a comprehensive list of articles about one topic into a guide. You can even do this by offering the guide right on your blog in many separate blog posts that are interlinking, but then deliver it in content as a complete download to build your email list. Many people will prefer reading the guide in PDF form over clicking through on your website or waiting for the series to be done.
3. A Bonus Package
A fun way to segment your list is to offer a bonus package to your buyers. Sometimes this is called an unannounced bonus, but sometimes it's known that the buyer will get the offer in an email series. Once the buyer accepts the bonus offer, they are immediately segmented deeper, which will make it easier to market to them.
4. A Resource List
An excellent freebie to offer your audience is your resource list. This works if you're teaching your customers to do what you do. For example, if you're a business coach teaching your customers to become a thought leader or yoga instructors, and you have a list of resources that they can use, turn it into a freebie by putting the links in a list, describing them, and then offering it for immediate download.
5. Checklists and Cheat Sheets
This is another easy-to-add offering that you can put inside other content on your blog. So, for example, if you're writing a blog post about cooking rice, you can include an in-content download that teaches your audience all about the various types of rice so that they can learn more about rice. And if you teach your audience how to use specific software, you could create a cheat sheet that leads them through set-up faster.
6. Templates
If your clients need a simple way to do something and you can create a template for it, that's a great freebie that is super-useful to them. You can usually also find a lot of PLR templates that are simple to add to any blog post or email.
7. Workbooks
A workbook is a great freebie. If you teach anything, you can create a workbook that helps your customers work through the process more easily. For example, if you are a life coach helping your clients build their branding, a branding workbook is perfect for getting them to sign up for your list.
8. Case Studies
Everyone loves reading success stories. If you have a success story to share, including your own, turn it into a case study that showcases the problem and solution used.
Get Certified in Email Marketing
Sending emails to customers is still one of the most effective marketing strategies for successful modern businesses. But it has become a great deal more competitive in recent years, with savvy readers becoming more discerning about what they put down their email address for. No one likes spam, after all. And when you're fighting for attention in a busy inbox, you have to make sure that your message not only stands out, but gets read and some action is taken.
To master the fundamentals of email marketing, check out this Free Email Marketing Certification Course from the HubSpot academy that will teach you how email marketing works and provide you with email marketing tips and techniques to help you build your email list.