Should You Stop Using Facebook For Business Promotion?
Some people try to say that the days of using Facebook for business promotion are over. But the facts don't back up that idea at all. Facebook has over a billion active users. Your audience is there even though they don't want you to find them there.
Well, at least they'll claim that, but the response is so significant on Facebook that every big business is using it. When a big business uses a platform, you can bet there's a reason.

Promoting your business on Facebook is a great idea. After all, Facebook is like a country of its own. It has many different cities and in one of those cities, your audience lives. Some marketers believe that if you can't attract your audience on Facebook, you might not even have an audience.
If you avoid these 7 mistakes using Facebook for business promotion, you'll achieve the results you want.
7 Mistakes To Avoid When Using Facebook For Business Promotion
The main thing to remember any time you're promoting yourself is to be specific, stand up for your principles, and update your audience regularly with information that they want to know about. When you do that, you can be very successful in promoting your business on Facebook.
1. Being Too Generic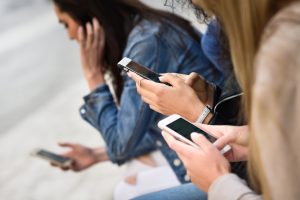 Your audience is not everyone. Your audience isn't even every mother of two-year-old boys. Take the time to study your audience to find out exactly who your ideal customer is so that everything you do is directed only at them.
Don't concern yourself with having fewer audience members to attract. Instead, concern yourself with attracting the right people.
FREE Checklist: How To Run Successful Facebook Ads
2. Avoiding Taking a Stand
As a brand, you need to develop principles, values, and morals. As a person, you need them too. These factors inform your decision making. It'll be easy to take a stand or a position from strength when you take the time to figure out what your brand stands for so that it forms the basis of your choices.
3. Sticking to Your Comfort Zone
Business is not a place where you're always going to be safe and comfortable. The truth is, often, success is found on the other side of comfort. Many life coaches, when promoting growth, will tell you that you will have to get comfortable with being uncomfortable. Challenge yourself to do more than you think you can.
4. Avoiding Paying for Ads
Facebook has wonderful ad targeting capabilities that you can take advantage of using. It's also a lot less expensive than you may think. Test out using the system by boosting a post to see what happens. You can limit your budget down to as little as $5 in some cases.
5. Not Using Third-Party Tools of the Trade
Third-party software is great for helping you automate and use Facebook better. You can use third-party software to go live, host a contest, and more. Using software tools will make it all work a lot smoother than just using the functionality native to Facebook. Plus, since most users don't use these systems, it will put you ahead of other marketers in terms of your success.
6. Posting Too Sporadically
Facebook is a fast-moving social network. People post on it hundreds of times a day. Most people are there to play games, socialize, and look at the marketplace. If you don't post often, you won't reach your entire audience. Use third-party software like Missinglett_r to help automate your posts.
7. Not Being Transparent and Honest
The fastest way to lose your audience is to lie or mislead them. Even if you don't mean to and you think you're just blowing smoke or using typical business puffery, it's just not acceptable on social media today as an ordinary business. Be open, honest, and transparent, and you'll get a lot further with your audience.
Free Checklist: How To Run Successful Facebook Ads
A paid and organic social media strategy will increase your engagement on social media. Although everything about Facebook isn't perfect, with more than two billion users per month, it is still one of the best social media platforms for lead generation.
Your audience is using Facebook. Because of that fact, you need to be using it too to promote your small business. Facebook advertising strategies still work. Yes, they do make changes to their advertising guidelines without notice which can be frustrating. But if you remain diligent and watch your spend and results carefully, you can get a good return on your investment. For more info, download my free checklist, How To Run Successful Facebook Ads.