How To Improve Your Social Media Marketing 
Social media marketing is all about the back and forth. Without engagement, there is no point, and sometimes businesses forget this. Social media is a relationship-building tool.

Most people spend time on one platform to another at some point during the day. This gives you an amazing opportunity to reach out to them and make them think of you by doing something to help them.
To improve your social media marketing results, use automation strategically and put engagement at the forefront of your strategy.
1. Use Automation Software Strategically
You can't keep up with the amount of content you need to put on social media if you don't automate at some point. However, remember to automate tasks but leave most of the engagement to your personal touch. For example, it's okay to use automation software to push a post to your account but look at it in person to like, share, and comment on what your audience posts.
2. Invest in Micro-Influencer Marketing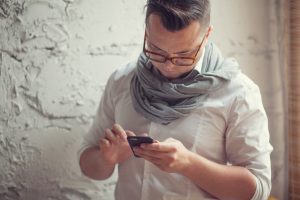 When you're first starting, and you want to boost your business awareness fast but you have a small budget, micro-influencers are the way to go. Locate 5 to 10 up-and-coming influencers who already speak to the same audience you do.
Roll out the campaign over six weeks, having only one or two start each week with their promotions. In doing the slow rollout of the influencer campaigns, you'll have a steady stream of content going out to social media to build awareness over time.
FREE Checklist: How To Run Successful Facebook Ads
3. Engage with Your Audience Fast
Don't sit back and wait for a day or two before you start responding to comments on your social media. This can get difficult if you're a high-level influencer, but if you're a regular business owner, it shouldn't take more than thirty minutes or so a day. You can skip non-business days, and you can also hire a virtual assistant to help.
4. Use Paid Ads for Lookalike Audiences
Get noticed fast by investing in Facebook Ads. If you have an email list, you cause those email addresses to find a lookalike audience. You can use lookalike audiences and other targeting to get noticed.
5. Get Clear on Your Brand Identity
To breakthrough on social media, you must know who you are. Understand your brand's mission and your own morals, values, and principles. Knowing this information assists with better decision making on what to share and what to publish on social media, both professionally and personally.
6. Ensure You're on the Right Platforms
If your audience is on that platform, then you need to be there. However, different audiences like to engage on different platforms. For example, a person who loves watching YouTube videos may not comment on them but may comment on your Instagram.
FREE Checklist: How To Run Successful Facebook Ads
7. Leverage User-Generated Content
Ask for and accept content from your audience in the form of comments, product recommendations, and ideas. When someone sends you a note about how the product solved their problem or compliments you, make it into a meme and use it.
8. Understand How to Optimize for SEO
Each platform has different ways to optimize search engine optimization and different ways of getting noticed. Search engine optimization involves creating a resource that sets you apart from the pack and makes it easier for potential customers to find your content. The content on your blog posts and social media should work together as they are both important aspects of getting yourself heard and seen online.
Free Checklist: Improve Your Social Media Marketing On Facebook
To improve your social media marketing you need to know your audience and understand what your products do for them. Plus, you have to be willing to engage and build the relationships that will help.
Facebook, Twitter, Instagram and LinkedIn are just a few of the dozens and dozens of worthwhile social media sites. Although everything about Facebook isn't perfect, Facebook advertising strategies still work. Yes, they do make changes to their advertising guidelines without notice which can be frustrating. But if you remain diligent and watch your spend and results carefully, you can get a good return on your investment. For more info, download my free checklist, How To Run Successful Facebook Ads.