7 Solutions To Increase Website Conversions
Creating a website is only the first step along the way to online marketing success. The next steps include ongoing content management, website maintenance, website promotion, blogging and much more.

FREE Checklist: How to Create a Sales Funnel
And, of course, there's the question of trying to increase website conversions. Does your website get enough traffic? And if it does, how come that traffic leads to so few conversions on your calls to action?
What Is The Ideal Conversion Rate?
A website that looks good is fairly useless if it's not converting an adequate percentage of its visitors. This can vary greatly. Overall, 3% to 5% is considered to be pretty good. The average conversion rate seen by Amazon affiliates is about 4%, and Amazon is considered a high converting site.
Of course, the higher the better, and there are products that see conversions upwards of 15% and more. It really depends on how targeted the traffic, the value of the product and the sales page.
7 Elements That Increase Website Conversions
1. Choose Your Target Audience
The first step is to determine the ideal target audience that will be more likely to buy what you have to offer, assuming you have a product you want sold, or you're an affiliate for one.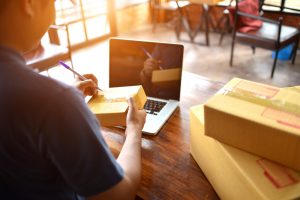 Who are you speaking to?
What do they need?
What do they want?
What kind of problems do they have that you need to solve?
After you determine these factors, show them how you can help and how your product or service will benefit them.
2. The Sales Message
If you're getting targeted traffic, then the problem of low conversions may lie in your approach, and the general content of your landing and sales pages. The natural step after you find your target audience is to explain just how you can help them out and how you can bring a better solution to the problems they have.
What better way to show the usefulness of your service or product than by showing how it works? For example, if you are selling an SEO service that offers backlinks, then the problem you aim to solve is their need to rank their websites. The sales page should clearly demonstrate the success that your program can provide, this may include a demonstration of rankings achieved by websites that used the service as proof and also positive reviews from other customers.
Once you show how effective your service is, then conversions should begin to increase.
FREE Checklist: Create An Effective Sales Funnel
3. Make It Irresistible
One of the greatest tactics in increasing conversions is to make an offer so irresistible that your target market just can't say no. People react to perceived value, and when you offer them something they simply can't live without then they will press the buy button.
How can this be done? Don't stick to molds and just list benefits, go into depth about how exactly the product benefits the target audience. Saying it's good isn't enough. Why should they believe you? Just because you said so? That doesn't work. You must make them want it, actually need it and realize they can't live without it.
4. Define The Problem
First, define the problem in simple terms. Some people don't fully realize that they have a problem until it's laid out in simple terms.
5. Provide The Solution
Demonstrations are an excellent way for people to actually see how the product or service works and how it can solve the problem. Touch the deeper and emotional aspects that fulfills their need and you have a winning conversion strategy.
Samples, free trials and video demonstrations when appropriate can go a long way to convert someone on the fence. A peek inside helps to eliminate any doubts, especially for an expensive product.
Create a Frequently Asked Questions section that foresees and answers every possible question that a lead may have. Guarantees and refund policies clearly stated on the site can also sway those who are nervous about making a purchase.
FREE Checklist: Create An Effective Sales Funnel
6. Provide Clear Calls To Action
Do your visitors know what you want them to do? Never assume they know, put a call to action on your website sales pages, including, large prominent buy buttons and links that stand out against other content on the page.
Are your main calls to action buried around other ads so that web traffic gets lost amidst too many options? The calls to action should be explicit, bold, and large enough so they're not missed. Don't assume that web traffic will go looking for your buy buttons, they won't.
7. Split-Testing, Measuring And Tweaking
A common problem in solving conversion problems is not having any idea on what areas of the sales page may be problematic. That is where split-testing tools and visual website optimizer tools can help you out.
Split testing and in general tweaking, measuring and testing the placement of, sales copy, wording, designs and even colors of buy buttons, ads and other calls to action can make a big difference in conversion rates. Traffic analysis tools can determine where traffic is coming from, the landing pages with the lowest bounce rates and even determine a better target audience to focus on.
Sometimes it may take a lot of effort through testing to find the magic formula, but, when you do, it can be used again and again to yield the most earnings and increase conversions exponentially.
Free Checklist: Develop Sales Funnels To Increase Website Conversions
If you want to generate more conversions, make sure you test your sales funnels regularly. This will help you gather a lot of actionable data, which can help you increase website conversion rates. When you develop sales funnels the right way, it puts your business on autopilot and consistently turns prospects into paying customers. To learn how to build a sales funnel from scratch download my free Sales Funnel Checklist and get your online business from unsuccessful and unprofitable to profitable success.