10 Ways To Optimize Search Engine Results
If you've been trying to get traffic to your website at any time, you've likely heard of this mysterious thing called search engine optimization or SEO. In short, SEO is one of many ways to market your website so that you get more traffic, more subscriptions for your email list, and ultimately make more sales.
SEO practices enable people who are searching for your topic to find it (using a search engine like Google Search or Bing), due to the content and information that you put on and off your site. One of the fastest ways to improve your website traffic is to implement solid SEO practices.  The incredible fact about using SEO is that it not only improves the website for search but also for the user.
1. Convert Your Site to Mobile
Your website should not just be 'mobile-friendly',  it should be mobile-first. Most people are using your website with their smartphones. This means that if you want them to buy or consume the information on your website, you should make it accessible to them via mobile and any browser they wish to use.
2. Improve Site Visuals and Readability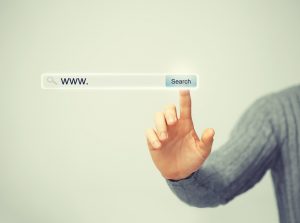 Your website design needs to be organized, and the architecture should make sense to your ideal audience.
The structure should be clear and easy to understand. It can help to create an outline first to organize how the information will appear to your users on your website.
3. Speed Up Your Website
It's very important to keep your website load speed in mind. This is because more than 50% of users abandon a mobile website that takes more than 3 seconds to load. One thing that can affect speed is large file sizes.  Make sure your website loads quickly and simplify your design by removing unnecessary heavy images and flashing lights. Remember,  websites that load quickly have higher conversions.
4. Link to Like Content
Help guide your viewers through your site's content by recommending more reading based on what they're currently consuming. You can also link within the content to other content to provide more context. Any type of interlinking content will improve your SEO.
5. Link Out to Valid Sources
You want to provide your audience with accurate information. If you can prove that your info is accurate by linking to the source, you will help the search engine better rank and index your website accurately. In addition, you will improve your user's experience by giving them context and additional information.
6. Edit Your Meta Description
The meta description is essential because this is the short text that your viewer will see on Google or Bing when they search for the information. If you don't use the meta descriptions on your website and pages, Google or other search engines will simply grab the information from wherever on your site, and it might not be what the searcher needs to know.
7. Follow Search Engine Platform Rules
This is the simplest thing you can do. Don't try to trick the system. Instead, work within the system provided to ensure that your customers find you. If you break their rules, you could be banned or worse. Google regularly updates its search algorithm to penalize websites with poor quality content or those buying links through link networks designed to boost their rankings
8. Only Use One Page One Keyword
Once your website has a page that ranks for a specific keyword, move on to other keywords. Don't use the same keyword for every page on your site, or the same phrases either. Each page should look unique to the search engine.
9. Publish Easy to Read Content
You can improve readability with practice but the best way to be sure about it is to use a plugin like Yoast SEO to check readability. Readability is about word usage but also about layout and visuals.
10. Use Images Strategically
Images are important to improve the visuals of your website, but they can also screw up your results if you don't post unique images that follow all SEO rules such as compression size, file names, descriptions, and so forth. An image should advance understanding of what the content does, not take away from it.
Free SEO Course: Learn How To Optimize Search Engine Results
Search engine optimization (SEO) is good for search engines, but it's also useful for your audience. Optimization ensures the topics you choose to publish are relevant to your audience and that they can find your content due to the keywords and signals you provide the search engine bots.
Whether you want to learn the basics of SEO or just want to brush up on certain topics, this free SEO Fundamentals Course from the SEMrush Academy is perfect for anyone. Upon course completion, you'll have a better understanding of how to do SEO and to drive more traffic and customers to your website.