Do You Engage With Your LinkedIn Prospects?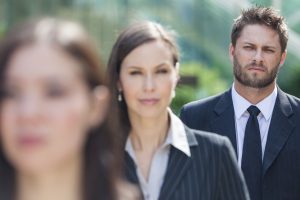 The key benefit of LinkedIn is that it's frequented by decision-makers, senior-level influencers and industry leaders. However, if you're searching LinkedIn for prospects you need to focus on optimizing your LinkedIn marketing strategy.
Unlike other social media platforms such as Instagram and Facebook, LinkedIn is a goldmine for B2B marketers. A robust LinkedIn marketing strategy is crucial for the success of your brand. It can help you create brand awareness, boost web traffic, generate quality leads and so much more. Also, it can help establish you as a reputable industry leader.
To build a successful LinkedIn marketing strategy, you need to offer value, grow and educate your LinkedIn prospects.
Connecting With Clients On Linkedin
With over 660 million users, LinkedIn is primarily about building connections and networks. It's all about who your connections know, not about who you know. The power of LinkedIn is the ability to tap into existing connections and grow your brand through word-of-mouth.
If your LinkedIn marketing strategy is limited to a personal profile – one with an outdated, bare-bones CV – it's time to up your game. You need to create a detailed business profile if you want to get clients from LinkedIn and drive business results.
FREE Checklist: LinkedIn Marketing For Business Owners
1.Define Your Goals
To grow and educate your LinkedIn prospects, you must create valuable content that makes their lives better. The type of content and how you distribute it on LinkedIn depends on your goals. That's why it's essential to outline your goals at the beginning of your LinkedIn marketing strategy. For example, one or more of these goals could be:
Generate quality leads
Build brand awareness
Strengthen your brand reputation
Engage with your target customers
Generate more sales
2. Understand Your LinkedIn Prospects
Once you have clear marketing goals, define and outline your audience. This is the basis of developing a solid LinkedIn marketing strategy.
Outline your audience based on different parameters, such as location, industry, and job title. For instance, your goal might be to market an eBook about social media marketing for brands. Here, your target audience may comprise of marketing professionals. Their job titles may include "social media manager," and "social media executive."
Also, it's crucial to have a deep understanding of your existing LinkedIn followers.
Use the analytics section on your Company page to know more about your followers and page visits. This will help you gain valuable insights about your prospects and the type of content they prefer. This, ultimately, will help you tailor your LinkedIn marketing strategy to cater to the needs and desires of your followers and prospects.
3. Create Relevant and Engaging Content
Attracting a huge following on LinkedIn is a daunting task. However, gaining a high follower count shouldn't mark the end of your LinkedIn marketing strategy.
To add value, grow, and educate your LinkedIn prospects, you need to work hard to keep and engage with them, which is also a huge challenge. You can only achieve this by creating and sharing meaningful content that resonates with your audience's needs.
Publishing high-quality content is a great way to offer value to your prospects. However, in order to do this, you need to understand why users spend their time on the platform. Also, you need to know what they'd want to read.
Typically, these types of content will help you add value, grow, and educate your prospects:
Industry Trends and How-To Articles
According to a  study by BuzzSumo, the top phrases used in headlines of most popular articles on LinkedIn are:
Industry trends — "the future of," "the power of," "in the world," etc.
How-to articles — "X ways to," "X tips for," "X things you," etc.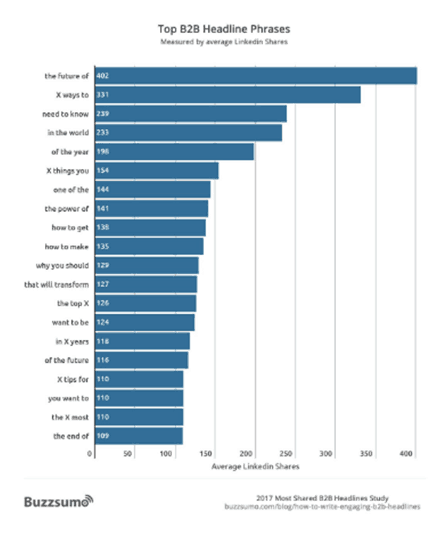 Image via BuzzSumo
These statistics show that LinkedIn users love informative content. Also, they love content that helps them stay up-to-date with the latest trends in the industry. Publishing this type of content will help you offer value and educate your audience. And as a result, it will grow your following on LinkedIn.
Thought Leadership Articles
LinkedIn is a platform full of strategic decision-makers and top-level executives. If you want to engage with them, your content creation strategy must cater to their needs. You can't publish run-of-the-mill content that's all over social media.
Creating fresh, original content is a great way to strike a chord with this audience. Thus, creating thought leadership articles can help you add value and grow your audience.
Apart from publishing and promoting your own content, you need to share useful and engaging content from other pages. This will breathe new life into your Company page's feed and it'll help you build relationships with other brands. This, in turn, will help you grow your LinkedIn prospects.
Always accompany your updates with descriptive captions, attractive images, appropriate emojis and bullet points. This will break the monotony of text-based articles. To grow your LinkedIn prospects, use relevant hashtags when you post your content to boost content visibility.
Free Checklist: Linkedin Marketing Guide
A deep understanding of your goals and target audience is essential to adding value, growing, and educating your LinkedIn prospects. Create a captivating Company page and optimize it for search – on and off LinkedIn.
You really can get more clients if you work at it on LinkedIn. You can improve your professional image, develop your reputation as an expert, and win new clients using your LinkedIn profile. To get the most out of your time on this potentially game-changing social media site, you need to know how to market "the right way". For more tips and best practices on how to connect with potential clients on LinkedIn download my free LinkedIn Marketing Guide.